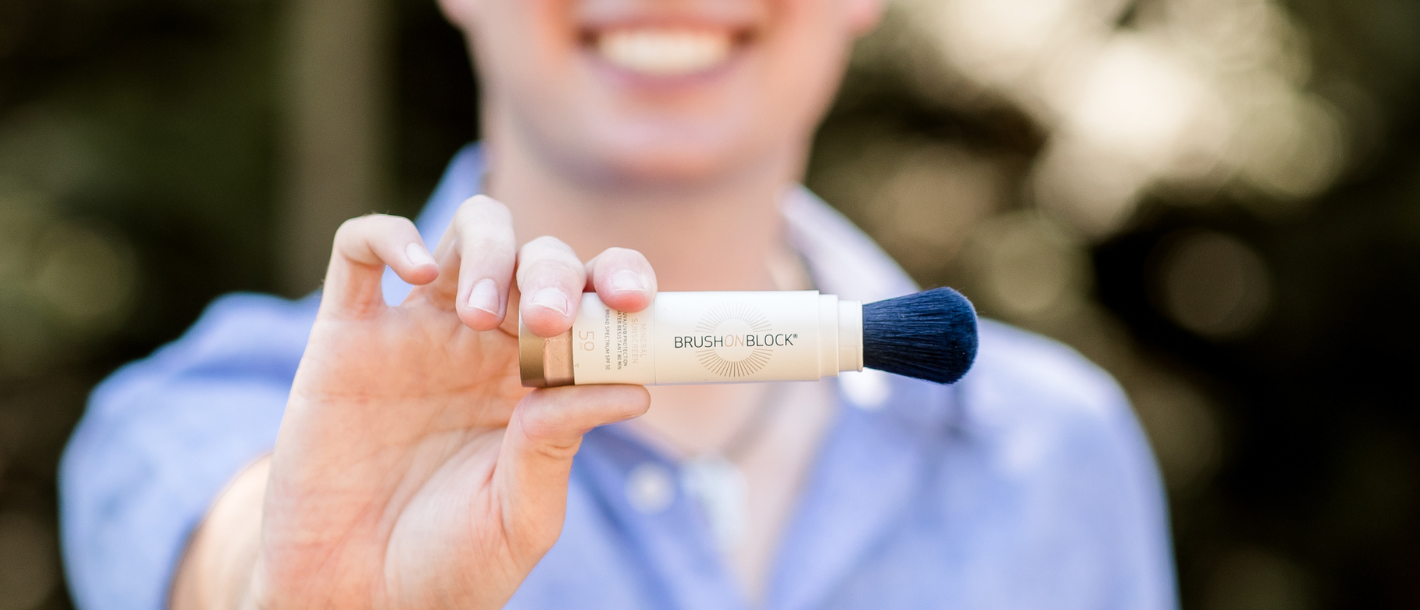 What Brush On Block Staffers Can't Live Without
As one of Brush On Block's longest-serving employees, I had the experience of working for the company when there were only four products … Brush On Block SPF 30 Mineral Powder Sunscreen in Translucent and Touch of Tan, along with refills for both. Back in those days, it was really easy to pick your favorite product, and to explain the brand to friends and family.
Now, although it is still easy to explain the brand (we make mineral sunscreens that are easy and convenient to use, because the best sunscreen is one that you will actually wear!), it takes much longer to explain all of the products! Because I always start with the product I have known the longest, I wanted to talk to some of our team members about what THEY recommend to everyone they meet!
Andrea Wetsel, Founder and CEO
Loni Sanders, Customer Service
This summer, I hiked the Inca Trail in Peru (to a height of 14,000 feet—roughly the same altitude as the top of Mt. Rainier), I used my Brush On Block products constantly. These are my favorites:
 Maria Medina, Shipping & Fulfillment Manager
Mike Dodge, Ecommerce Manager
Trish Byron-Wilcox, Chief of Staff
Jean Burton, Customer Service Representative
Terresa Clark, Brand Manager (and Blog Post Author)