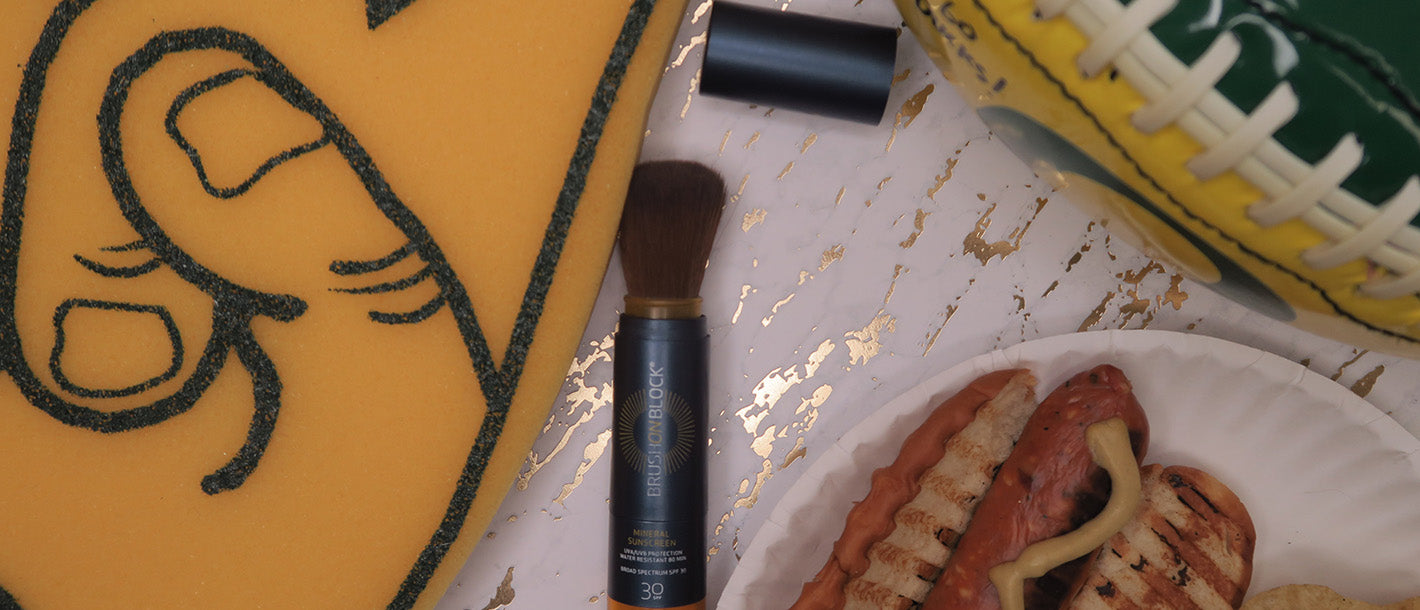 Sun Protection and Fall Sports
Fall, glorious fall. Crisp nights and (generally) warm sunny days. Kids are back in school and back to activities, and adults are sitting in the stands watching football, soccer, cross-country or the sport of their choice. But while you're doing that, are you and your child still protected from the sun?
It is quite unlikely that you will get a sunburn most places in the US in the fall, so doesn't that mean you no longer need sun protection? NO! Even though fewer UVB (burning) rays reach the ground in fall, UVA rays, that cause photoaging and can lead to skin cancer, reach the ground in abundance, even on overcast days, which is why doctors recommend SPF 30 protection for you (and your child!) every day.
Most important – be sure young sports participants are protected
When participating in a sport where a lot of sweat can be involved, be sure that you apply a sunscreen that is water-resistant for 80 minutes to your young athlete. Both of our BOB KIDS sunscreens (the SPF 30 Brush-On mineral powder and the SPF 40 Mineral Sun Balm) are water resistant. Apply to all exposed skin. If you have a half-time break or a break between events, do take a moment to have them blot the sweat away and reapply sunscreen to dry skin.
Then, be sure you are protected
When you are sitting in the stands, SPF is a must, because you can't always control the angle of the sun. Packing a good sun hat, sunglasses and sunscreen will insure you are prepared, no matter where you are sitting. If you are in direct sunlight, be sure to reapply at least every 2 hours. If you skin begins to feel very warm, that's a good reminder to reapply, even if 2 hours have not passed yet. Since you likely won't be sweating, Sheer Genius SPF 50 Mineral Sunscreen + Moisture is a great choice, as are any of our Mineral Sunscreen Powders. Don't forget your delicate lips, our Sun Shine SPF 30 Protective Lip Oil protects your pout from dryness as well as sun damage.
Participating in sports yourself?
Fall also offers plenty of chances for adults to be active in the beautiful weather. From pickleball or soccer leagues, to golf, running, cycling or hiking, getting outdoors in cooler temperatures feels great. But be sure you protect your skin. If your sport uses equipment that you hold in your hand, our Brush On Block Mineral Sunscreen Powders are a great choice, because they won't mess with your grip. Choose from SPF 30 Translucent, SPF 30 Touch of Tan (for a hint of warm color) and SPF 50 Translucent. Doing some heavy-duty exercise that will have you sweating a lot? Don't worry, all of the mineral powders are water resistant for 80 minutes.
Purely spectating?
When you're sitting in a stadium watching an outdoor sport like a football game, sun protection can be critical. The nature of ticketed events means you can't easily move to a shaded area if the sun gets too intense, so having a product that is easy to reapply makes sun protection easy. Our number one recommendation for this situation is one of our Brush On Block Mineral Powder Sunscreens, either in SPF 30 or SPF 50.