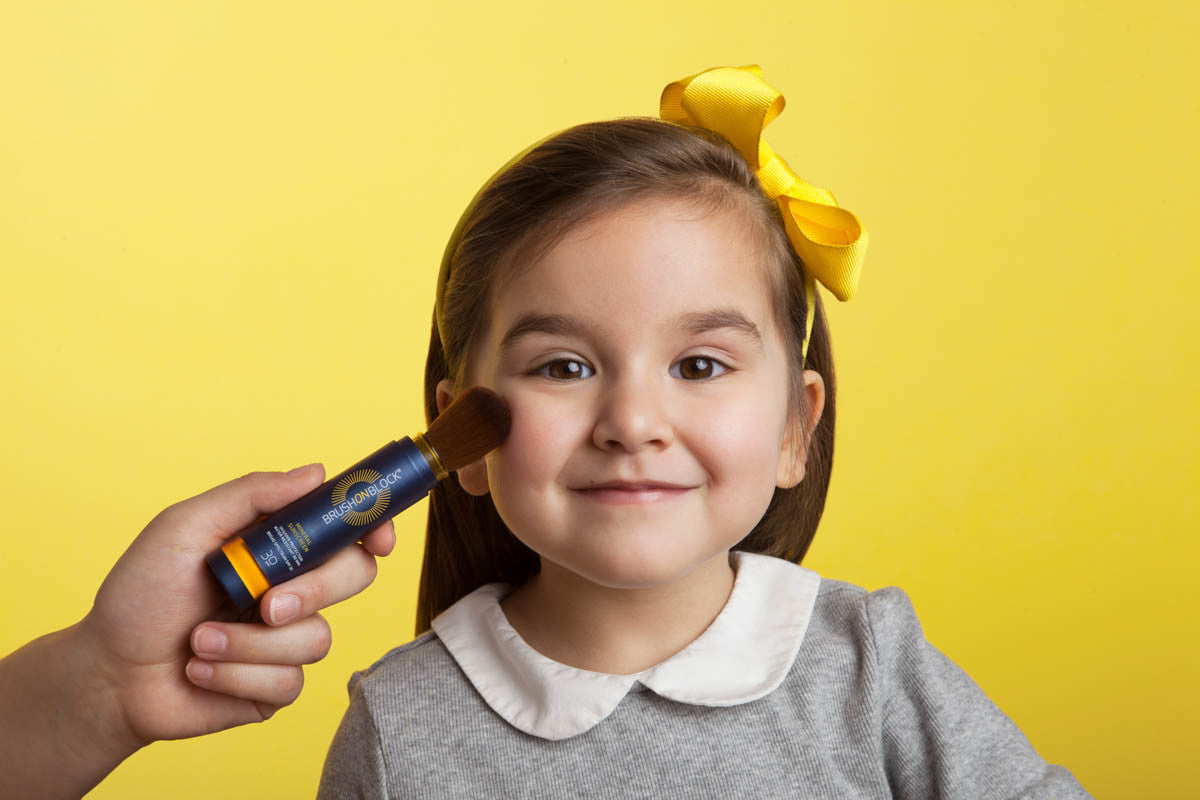 Mineral Sunscreen is Kid-Friendly!
Most kids love summer! School is nearly out and swimming and outdoor activities are in. As parents, we know the importance of protecting our kids from the sun's harmful rays year-round, but most of us and our kids dread the sunscreen application process. Mineral sunscreen is much more kid-friendly and easy to use on the go than traditional sunscreen. Here are some tips for safely enjoying the sun and using Brush On Block with your kids.
Make sunscreen application a daily ritual. If kids get in the habit early on, they will learn that Brush On Block is part of their routine. They will begin to understand the importance of being responsible with sun protection before they can play. 
Since Brush On Block has a self-dispensing applicator, it is so easy to use. Older kids can even put it on themselves. Since its portable, it is easy to throw in a beach bag or keep in your pocket for reapplications during the day. 
The ingredients in Brush On Block will not cause skin irritations. Titanium dioxide and zinc oxide are minerals that are not absorbed into the skin and are safe for children. If your child has sensitive skin or allergies, chemical sunscreen can make things worse.
Don't wait until the last minute to apply sunscreen. Once you get to the beach or your planned outdoor activity, you may feel rushed and not fully cover exposed areas. Get in the habit of applying sunscreen before you leave the house, so the kids can hit the water when they get there. 
Reapply during snack or lunch breaks. Since the kids will already be getting out of the water at that time, they will be less bothered by the need to reapply sunscreen. Be sure your kids dry off before you reapply Brush On Block so it works effectively. 
When possible, have your kids wear SPF swim shirts so less skin is exposed. Apply Brush On Block mineral sunscreen to exposed areas throughout the day as needed.
Sun protection does not have to be a bother with Brush On Block. Both moms and kids alike will find it easy to use and reapply. It won't run or sting their eyes when wet, and it will not soak into bathing suits or clothing. Brush On Block is perfect to use for everyday outdoor activities.