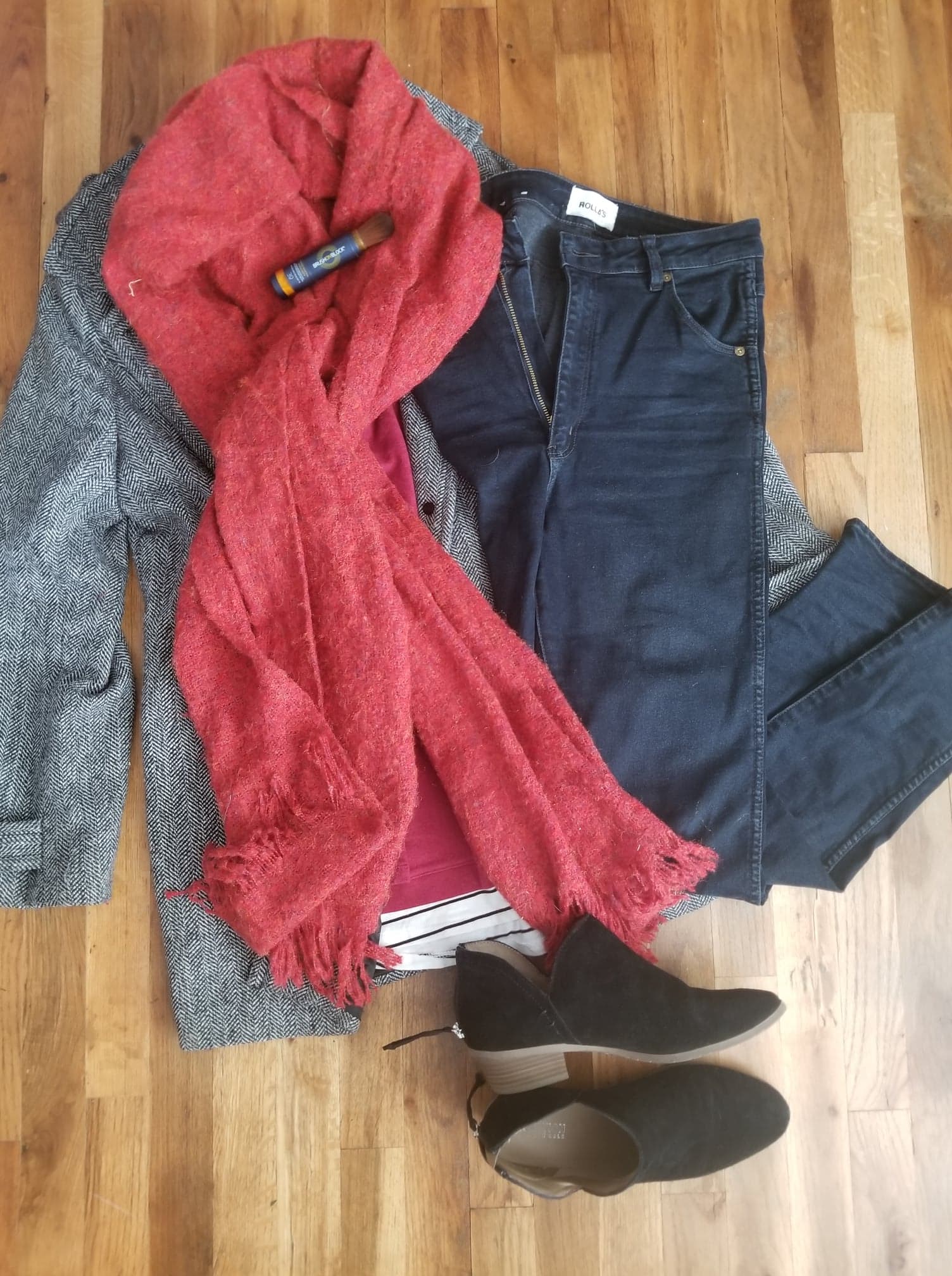 Fall Fashion - Go Bold With Layers
Let's get right into it; now is the time to take a look at the fall and winter fashion trends.  Previous season trends have carried over, such as dominant red for your outfit as well as your lips, creative variances in plaid, tribal prints, and an 80's revival (which isn't too surprising, because who doesn't miss the 80's?). With that also comes the inspired trend of over-sized outerwear combined with several protective layers, accompanied by a soft, natural look for the face.  
Statement pieces in colors of red, metallic silver, and browns are very popular. From a small pop of color such as a stripe on a sleeve, to complete statement pieces there's an overwhelming suggestion to go bold. These accents of metallic or a bright red in your wardrobe allow you to jazz up the more casual options in your closet. This was apparent in the Chanel collection where there were several pieces of metallic gold. Also, for those people who mostly have black in their wardrobe (aren't we all a little guilty?), you can mix it up a bit with some brown.  Yes, black and brown are back in action as a fashion duo. 
Plaid is often considered more causal, but this season, plaids were taken to another level.  Several designers had combinations of plaid on plaid on the runway for fall fashion week, like Stella McCartney, Fendi and Trussardi. Especially bright plaids were favored, tying in the recycled trend of bold colors from the early 80's.
There is one more similarity inspired by previous decades and that is the over-sized outer wear with non-gender-specific tones accompanied by the look of several layers. The best way to transfer this runway look to the street would be the boyfriend look.  This was seen by designers like Balenciaga, and Marc Jacobs.
And last but not least, leather pants are back in style. But as fashionable as leather pants and jackets are, you definitely don't want your skin to begin to resemble leather.  Remember to protect your exposed skin during the season by adding BRUSH ON BLOCK® Mineral Sunscreen Broad Spectrum SPF 30  to your layers. You will complete your fall look by defending your bare skin to preserve that natural look for many more seasons to come!  In an ultimate portable brush dispenser, this mineral powder sunscreen can go with you anywhere, which makes reapplying throughout the day easy and effortless. Even though many foundations and moisturizers include an SPF, that only lasts up to 90 minutes before you need to reapply.
 Once you have already applied your makeup, and realize you need put more sunscreen on, you would rather not, right?  Never fear!  Brush On Block's defensive mineral powder sunscreen allows you to buff on a light, translucent powder, or a Touch Of Tan, over your makeup for the fashionista on-the-go.