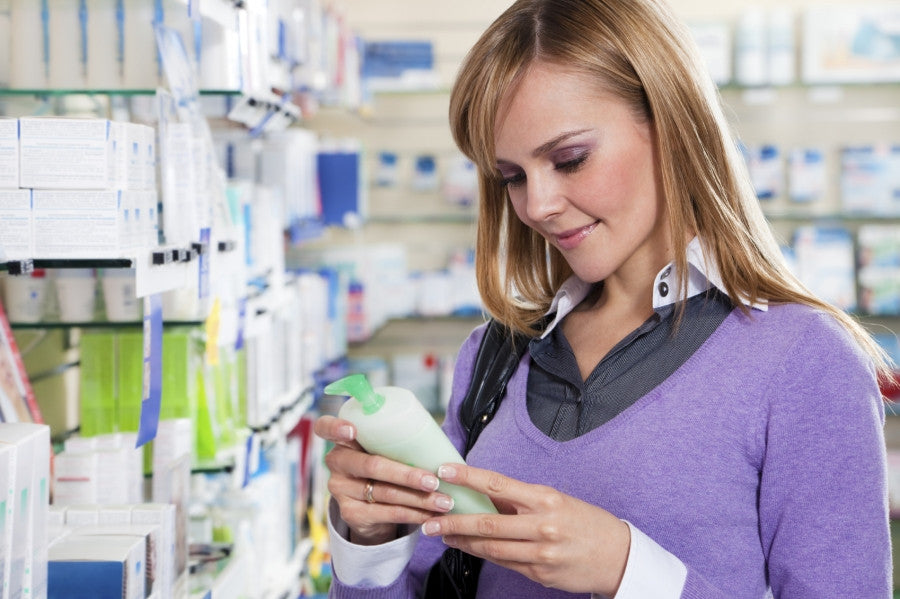 The 7 Best Skincare Products $30 and Under
When it comes to buying the skincare products that help bring out the best you, you typically get more for your money, right? Well, not always. Remember, what matters most with skincare products is what ingredients you see on the back of the label, not the number on the price tag. So to help you look your best without breaking the bank every time you visit the drug store, we've listed the 7 best skincare products under $30.

Olay Regenerist Intensive Repair Treatment ($24.99)
Those dreaded wrinkles sure are tricky to get rid of, but the best way to keep them at bay is by using a retinol cream like Olay Regenerist Intensive Repair. A quality retinol cream will naturally exfoliate your skin, and will also help boost collagen to give your skin that full, healthy look. Since this product uses a milder type of retinol, it's also good for those with sensitive skin.

Brush On Block Broad Spectrum SPF 30 Mineral Powder Sunscreen ($30)
The best way to eliminate fine lines, dark spots, and wrinkles is by preventing them in the first place with regular use of a sunscreen, even in the cold months. Unlike other sunscreens, Brush On Block is a lightweight powder, featuring a soft brush for easy application, without the goopy mess you get with most sunscreens. And since it goes on dry and translucent, you can even apply it over makeup.

CeraVe Facial Moisturizing Lotion- PM ($18.00)
Using a moisturizer before bed is crucial to keeping skin looking healthy, even more so than using a daytime moisturizer. We recommend CeraVe PM because of key ingredients such as niacinamide and hyaluronic acid, which are great for helping the skin produce more essential fatty acids and ensuring that the skin stays hydrated.

Yes to Tomatoes Acne Roller Ball Spot Stick ($10.00)
Sure, it's a few more bucks than Clean & Clear, but the extra money is way worth its effectiveness. Yes to Tomatoes uses a powerful mix of ginger root, tea oil, and blemish-busting salicylic acid to minimize blemishes in a flash. And while it's tough on blemishes, Yes to Tomatoes is easy on your skin, so you don't have to worry about excessive dryness like you do with other acne treatments.

Neutrogena Ultra Gentle Daily Cleanser ($8.99)
Excessive oils and fragrances in a skin cleanser can make blemishes worse, which is why the experts at Neutrogena created their signature Ultra Gentle Daily Cleanser. It's great for all types of skin, especially those with super sensitive skin, giving your pores a thorough scrub without causing irritation or dryness.
 
Bliss Baggage Handler ($28.00)
Ok, so Bliss is pushing the top end of our budget here, but wow, is this stuff good! For those mornings when you wake up without enough beauty rest, Bliss Baggage Handler will whisk away bagginess under your eyes and leave you looking and feeling refreshed. And it uses natural ingredients, like algae extract and cucumber to help soothe fine lines and firm your skin.

Andalou Naturals Fruit Stem Cell Revitalize Serum ($24.95)
Forget laser treatment and injectable creams and go with Andalou here. Made primarily with all-natural plant oils, Fruit Stem Cell Revitalize Serum does wonders for reducing the appearance of fine lines, without taking a toll on your bank account. It's fragrance-free and mild enough for those with dry skin, without the chemicals you get in most serum creams.