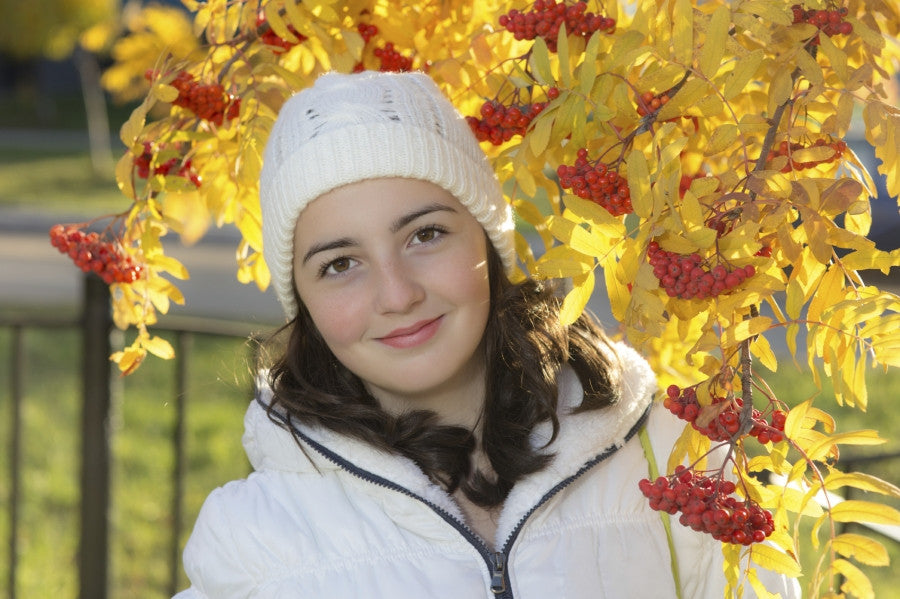 5 Autumn Skin Care Blunders You May Be Making
Buh-bye summer heat and humidity. Hello cool, crisp autumn air. While we're relishing the temperature change, autumn's dry air is silently stripping the moisture from our skin without us even realizing it. Before we know it, our sun-kissed skin goes from dewy to flaky! Yikes. To make matters worse, our skin care practices could be dehydrating it even more.
 
So what are we doing wrong? Take a look at these five common skin care blunders made in the fall:
 
Packing your sunscreen away with the beach towels.
Sunscreen isn't a skin care product that's just for summer. While we may not be soaking up the sun on the beach, the sun's rays are still hitting our skin in the fall. Protect your skin from sun damage by applying sunscreen in the morning. Brush On Block® is the perfect sunscreen for use in any month. This SPF 30 Mineral Powder sunscreen isn't greasy and goes on translucent. It even has a built-in brush to make application simple, wherever you are.
 
Applying the same facial moisturizer you did during the summer.
Does your moisturizer change with the season? If your answer is no, you could be leaving your skin hanging out to dry.  For the autumn, look for a facial moisturizer that's a little heavier. If you have sensitive skin, experts recommend reaching for rich, oil-based moisturizers or ointments that won't irritate skin, but will keep the moisture locked in. If you have an oily skin type you still need to moisturize! Just use a water-based moisturizer that won't clog pores.
 
Treating red, scaly patches or rough, itchy skin with lotion.  
If you've got either of the two problems above, you may have something more serious than dry skin that regular lotion won't fix. Fall's cool, dry air can cause skin conditions, like psoriasis and eczema, to show up or worsen. Psoriasis is a skin disease that creates red, scaly patches of skin that itch. Eczema isn't as severe, but still causes inflamed, itchy skin.  Talk to your dermatologist about treatment options if you think you've got either.
 
Using harsh soaps, cleansers and washes.
Dermatologists say soap strips skin of natural oils that keep it moisturized. Using ones that contain detergents and fragrances can irritate and exacerbate dry skin even more. So what should you do? In cooler months, experts recommend using gentle cleansers and soaps with moisturizers for healthy, hydrated fall skin.
 
Taking a long, hot shower.
A steamy stream of water may be just the thing to warm you up on a chilly morning. But doctors advise turning the water temperature down. Hot water actually dries out skin by washing away natural oils. The longer you're in the shower, the dryer it gets. It doesn't just dry, hot water can be a skin irritant too. We're not saying shower in cold water (we wouldn't wish that on anyone), just dial down the heat and time.