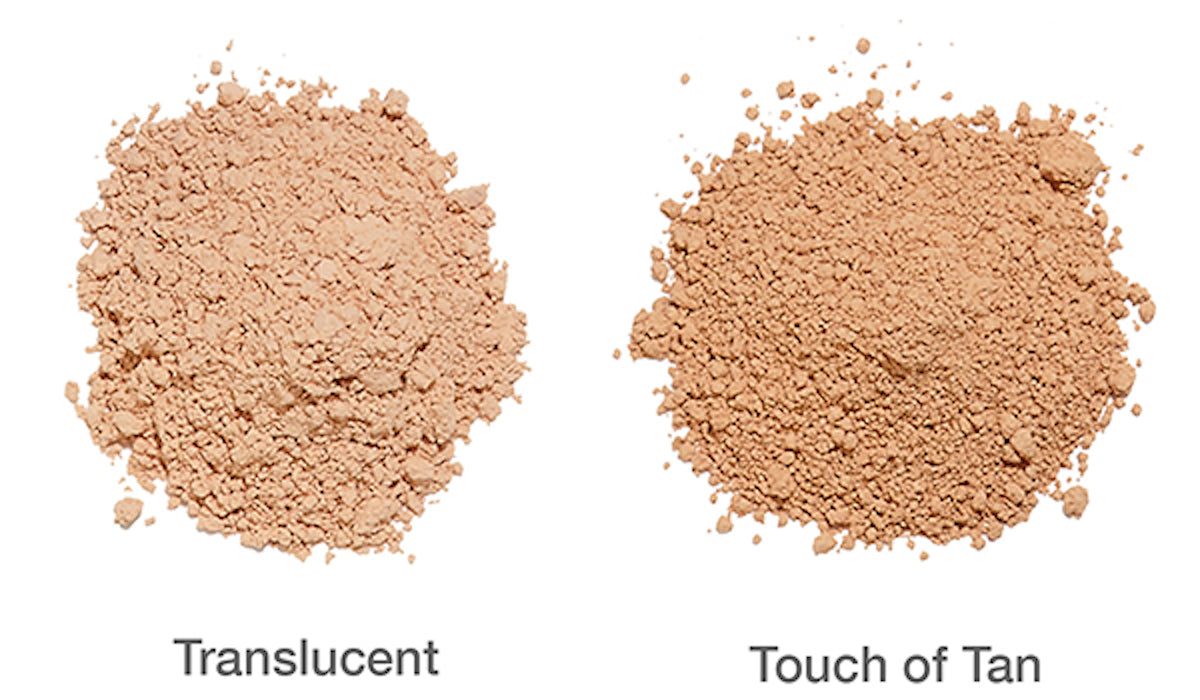 Translucent or Touch of Tan?
BRUSH ON BLOCK® Broad Spectrum SPF 30 Translucent Mineral Powder was created to work for all skin tones from light to dark. Founder Andrea Wetsel wanted a product that did not look like makeup so that it could be worn by all skin tones, and men, women and children. On the darkest skin, you may notice a bit of whiteness when you first apply, but just wait a few minutes for the oil from your skin to combine with the powder. Once this happens, the white, matte look disappears and the powder becomes nearly undetectable. 
Pictured below is Lauryn Goody, who loves using Brush On Block Translucent.  Lauryn says, "The translucent powder is great to use. I know I am young, but I want to start early protecting my skin from wrinkles and skin cancer. Brush On Block is easy to use and non- greasy."
Photo one: Freshly washed skin
Photo two: Applied Brush On Block Mineral Sunscreen SPF 30 in Translucent
Photo three: Brush On Block Translucent 5 minutes after application
Touch of Tan was created for light-to-medium skin tones who want to kick-start their summer glow, or extend it into the fall and winter. Brush On Block received a lot of requests to make a bronzer-sunscreen combination, but as founder Andrea Wetsel noted, most people do not apply bronzer all over their face, but sunscreen needs to be all over. Very few people reapply bronzer during the day, another requirement of sunscreen. After giving it some thought, Andrea came up with Touch of Tan. Not as much color as a bronzer, it has just a hint of warmth that gives medium or lighter skins a subtle tan look. It isn't always the best choice for darker skin tones, however, as the pigments may be too obvious on deeper tones.  Amelie Nicoladis says,
"In the first picture I am wearing the translucent mineral powder, I love to use this every day when I am exercising outside.
In the second photo I am wearing Touch of Tan. I wear Touch of Tan when I am at the lake with my friends and want some extra glow without wearing makeup!
If you are still unsure if you should get Translucent Brush On Block or Touch of Tan, first consider the level of color of your skin. The lightest and darkest skins should start with Translucent. See how you like that, and then if you want to branch out, maybe try a refill of Touch of Tan. If your skin is medium-light to medium-dark, then ask yourself, do you want your sunscreen to give you a hint of warm glow, or do you prefer it to be nearly invisible? If you want a sun-kissed boost of color, Touch of Tan is for you. If you prefer nearly invisible, stick with original Translucent.