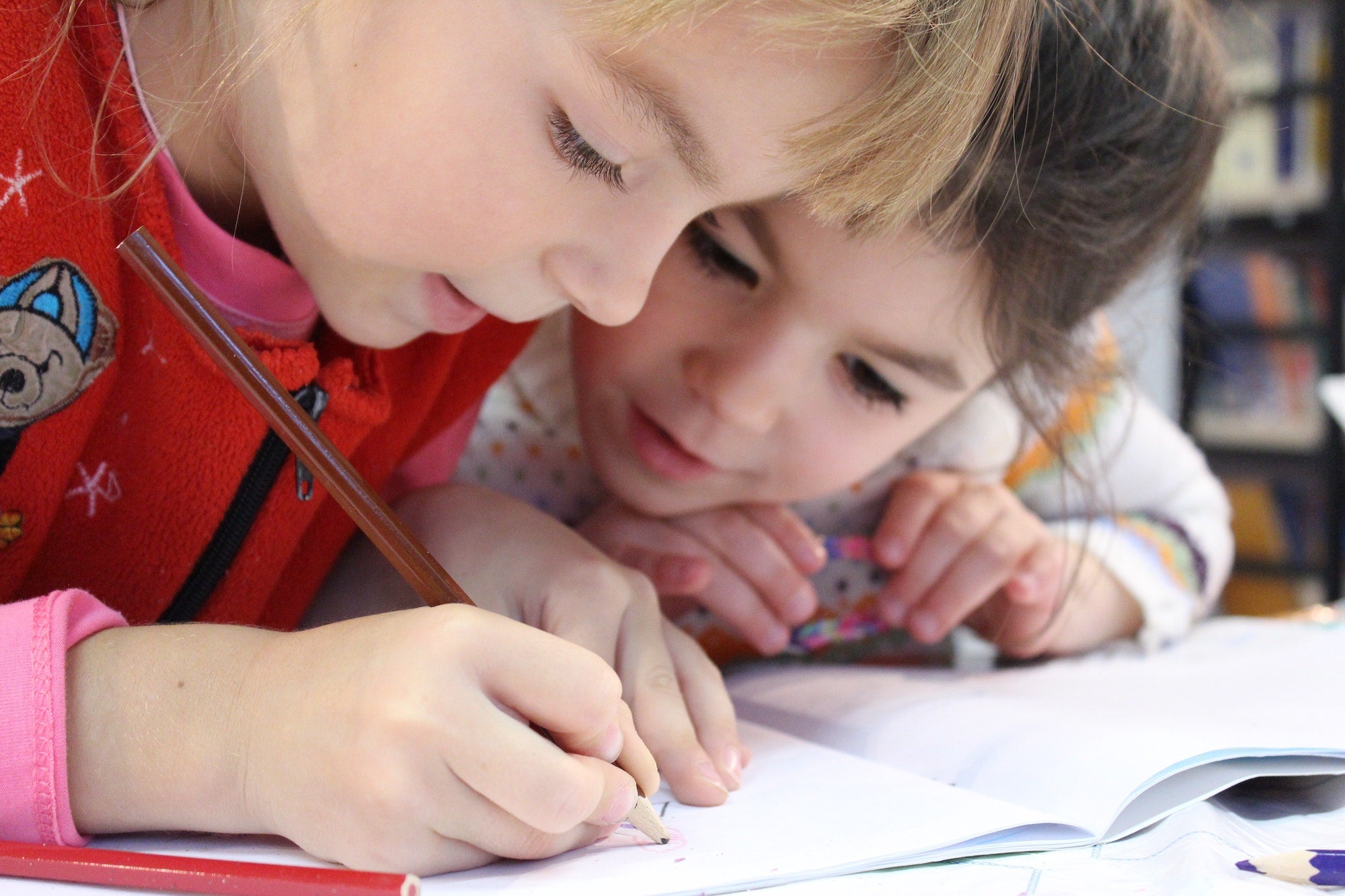 When Fall doesn't mean Back to School
We've been wondering and discussing all summer, will schools re-open? How do we keep young children physically distanced? How can we possibly keep them cooped up at home? In an ideal situation, our kids can return to school safely this fall, but if that's not possible, here are our suggestions for normalcy.
Set a routine! Get up and dressed for school each morning, take time to eat breakfast and gather supplies for the school day. These simple steps can help set kids up for the mindset they are still in school. Having a consistent morning routine, getting up in the morning at the same time, having somewhere in the house to "go to school" can all help remind us of "normal" in these abnormal times. If the budget allows, order a few special supplies to encourage that "Back to School" feeling, and also to contribute to general household organization.
Children's right to recess is very important. Having a break for fresh air, to get some energy out, to just play is critical for children. Even if your child is learning from home, taking a mid-day break to be outside will help them understand that what they are doing is still school and will reward them for their hard work. Letting the kids loose in the yard, taking a quick trip to the park (always with face masks), or even just walking the dog are all great ways to get out of the house for recess each day. And of course, don't forget to wear sunscreen on these excursions!
Ending school at the same time, mid-afternoon, is just as important as beginning it at the same time. Children need to know they will get to finish school and "be free" at a certain time so they will stay motivated while "in" school. Like having recess as a reward, knowing they will be done with school at three or four gives them something to look forward to while learning and a reason to get their work done. The feeling when school is finally out for the day is such a blissful one, it's important to maintain those moments.
Setting weekends aside is equally important. Maintaining a weeknight bedtime and having the weekends for special events like movie nights or family game night helps keep the week-to-week flow similar to what it would be if kids really were attending school. Though we can't go out and do many of the things we might have on the weekend, setting that time aside still makes it feel special and a reward after a week of hard work.
Learning from home is not the ideal situation for many children and their families, but keeping daily and weekly routines as close to normal and as consistent as possible will make a huge difference in keeping the semester feeling "sane." And don't forget, a positive outlook goes a long way!