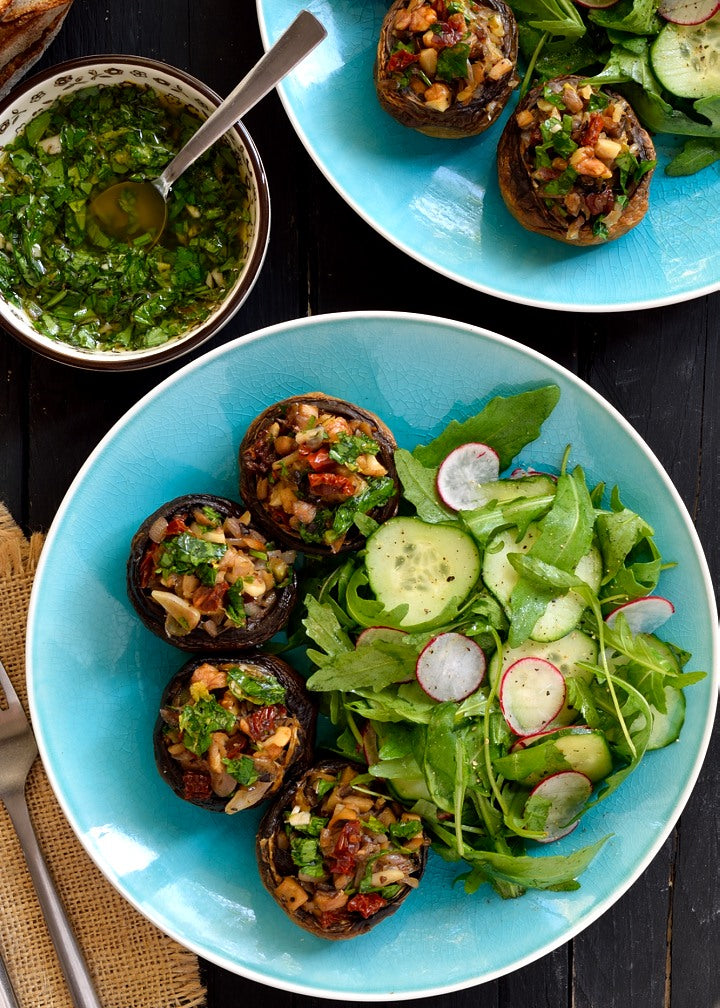 Tasty Treats To Enjoy With Friends & Family
As the holidays arrive, it is time for family and friends from near or far away lands come together to feast.  Which means it is time to brainstorm tasty finger foods for everyone to enjoy while the main course is cooking. After some light research, the following recipes made the list of top 3 vegan treats that everyone can enjoy. (Full recipes provided in the links below.)
For a mouthwatering starter, stuffed mushrooms always do the trick!  Filled with flavor, these saliva-inducing morsels are great for sharing at potlucks and Friendsgiving celebrations.  This recipe and photos were brought to you by Cilantro and Citronella.
A great small party appetizer, or light anytime snack, is a melt-in-your-mouth, you-won't-believe-it-has-no-cheese-or-gluten quesadilla. Recipe and photos were provided by Happily Unprocessed and tested by our staff here at BRUSH ON BLOCK®. While the food is cooking and those restless ones are playing a game of football or tag in the yard, make sure they apply Brush On Block Mineral Powder Sunscreen to decrease the risk of sun damage. 
Last but definitely not least, these delicate desserts are simple and delicious home-made morsels for all; unless you eat them all before you can share.  Cut out all the processed ingredients and additives, and the freshly made, vegan chocolates, won't last long at any holiday gathering. Thank you to It Doesn't Taste Like Chicken, and head over there to get the full recipe.
All of these delectable dishes happen to be vegan, so that everyone you know and love can partake. And if you do have a dedicated vegan, it is good to know that  Brush On Block is also vegan friendly.