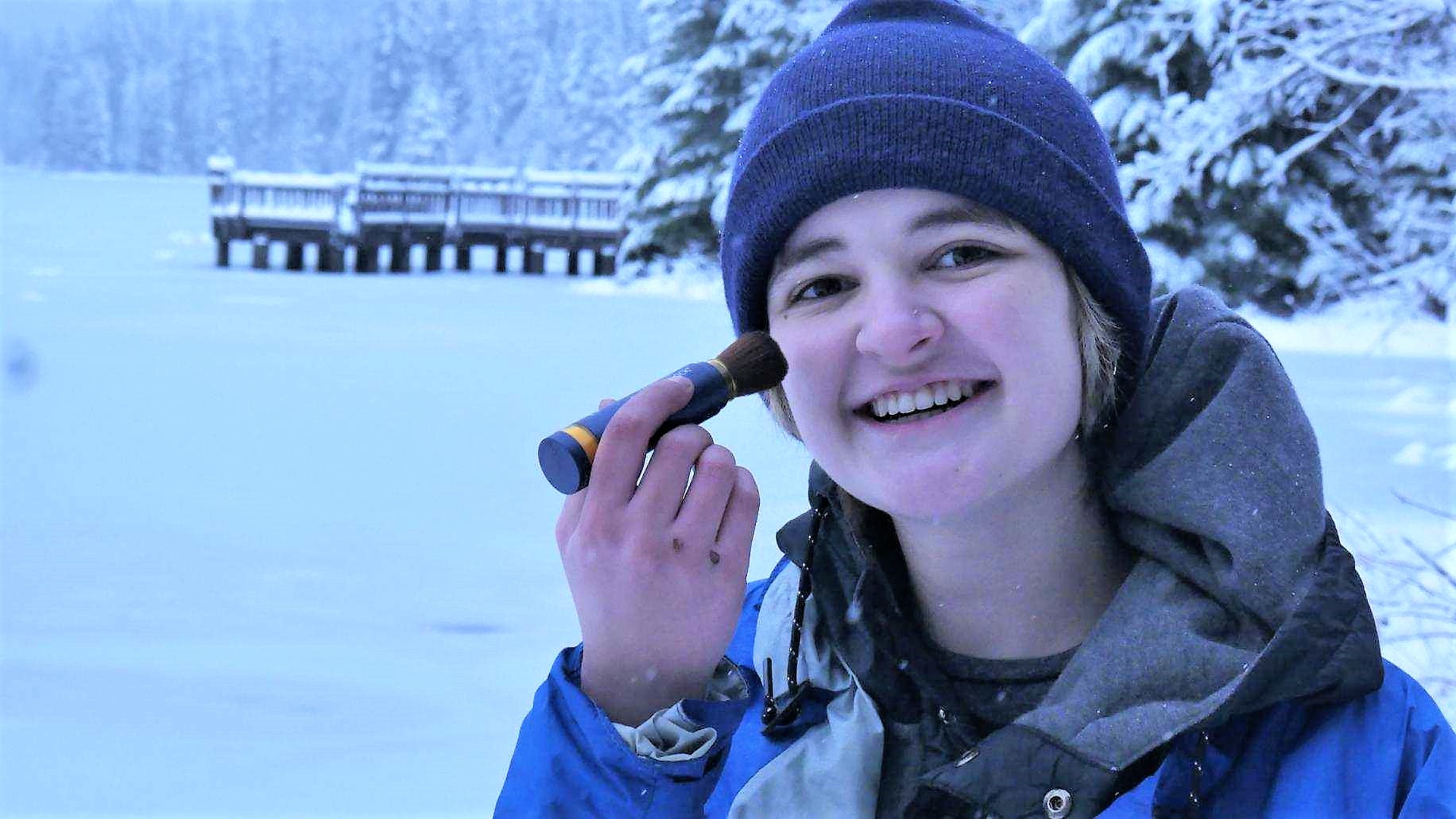 Sun Protection on Snow and Ice
Most people don't associate winter with sunburn, but UV rays can be just as damaging on the slopes as they are on the beach. Skiers and snowboarders are at an increased risk for overexposure based on higher altitude and the reflection of UV rays from the snow. Over time, sun damage can lead to premature aging and skin cancer. Here's how you can stay protected while outdoors.
Before you suit up with snow pants, a jacket, boots, gloves, a hat and goggles, liberally apply a mineral powder sunscreen like BRUSH ON BLOCK® SPF 30 to your face. This broad-spectrum, mineral powder is not greasy, so it won't run or sting your eyes when you're cruising down the mountain. It's also small enough to keep in your pocket for reapplication on the chairlift or when you break for hot cocoa. 
Brush On Block is made of the finely milled minerals titanium dioxide and zinc oxide, which naturally deflect the sun's rays. Since your face is the only part of your body that is likely to be uncovered in snowy conditions, it's important to protect it with sunscreen. Be sure to cover your lips, ears, around your eyes, and under your chin. If you decide to forego the hat, use Brush On Block along your part to prevent sunburn on your scalp, too. 
If possible, avoid hitting the slopes mid-day, when the sun is the strongest. Early morning or late afternoon runs will not only be better for your skin, they will likely be less crowded. Winter is a great time to get outdoors and enjoy activities — just remember to Brush On Block.