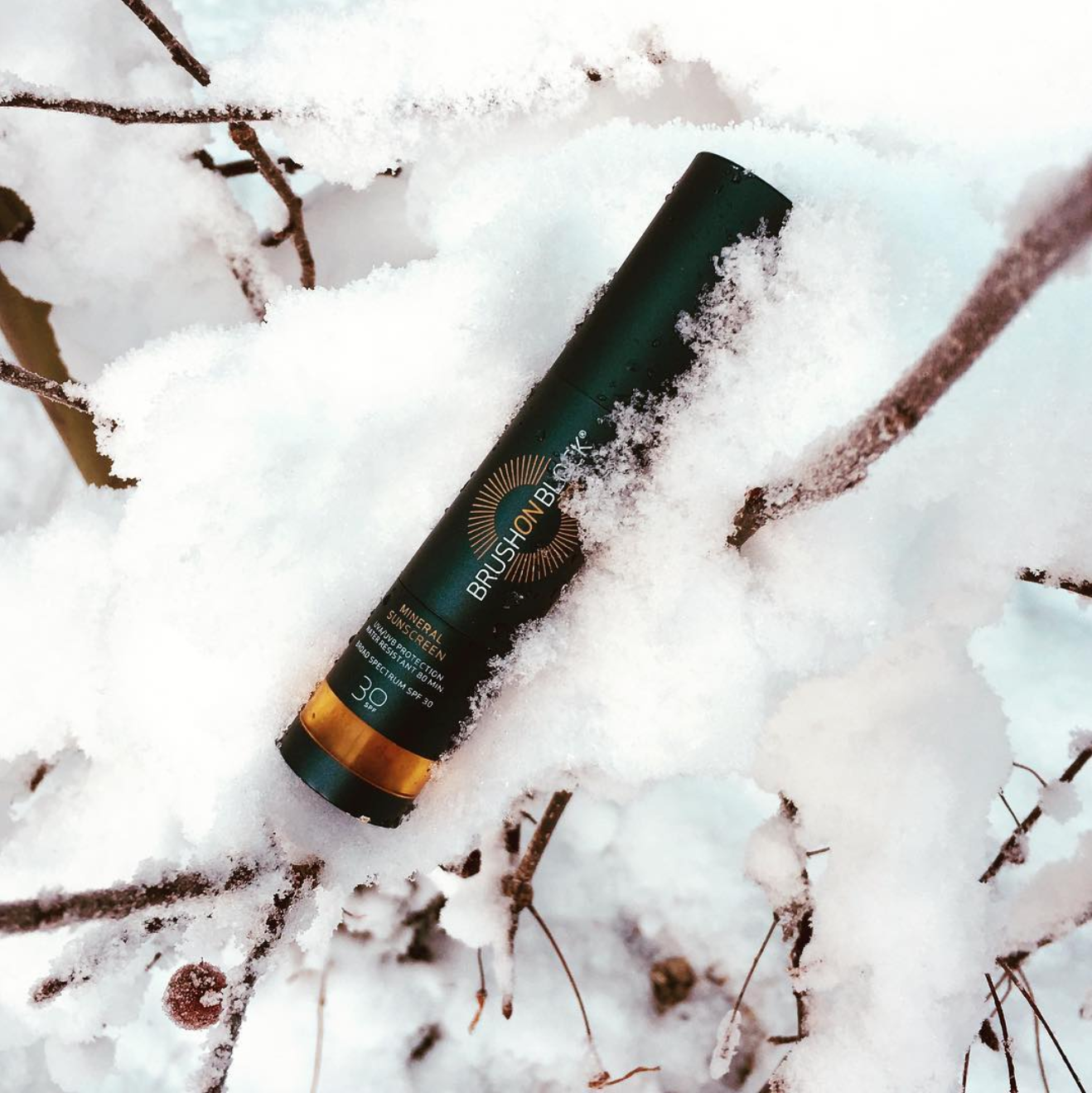 Get To Know Brush On Block Users
This holiday season we wanted to get to know a few Brush On Block users and why they love Brush On Block® SPF 30 Mineral Sunscreen. Read on to see their responses! 

Facialist, Aesthetician, Educator, Blogger - Birmingham, UK
How he found out about Brush on Block:
I was researching online for mineral powder sunscreens and found Brush On Block®. At the time I was using a similar product from another brand but it wasn't translucent and had a slight tint. Even the lightest shade was a little dark on my skin so the fact Brush On Block was translucent appealed to me to try it. I loved it so then started stocking it for my clients to use too.
His top skin tip:
Be religious with your sunscreen application. Make sunscreen application a part of your regular regime, just as much as brushing your teeth. Also boost the effects of your sun protection by using a good antioxidant serum underneath for added free radical protection.
Not so much a #skintip but I also have a Brush on Block Application Tip that I tell my clients. When applying Brush On Block use my 'Load, Lock & Buff' method. I find when applying it while its unlocked then excess product can flow out too quickly. So I advise: 
Load - switch the chamber to open, turn upside-down and shake the product into the brush; Lock - switch the chamber to the closed position; Buff - buff the product into the skin. Then repeat this process until a thorough and even application is achieved.
His favorite thing about Brush On Block:
The fact its portable and can easily be topped up throughout the day without overloading the skin. As someone with an oily complexion that is prone to breakouts, my skin can't always tolerate re-application of cream-based sunscreens. So I like to apply a cream sunscreen in the morning (which also acts as a primer for my Brush On Block). Then I can top up throughout the day with Brush On Block without the fear of overloading the skin with lotions and it helps to reduce any excess shine.
Dermatology PAs - Minneapolis, MN
How they found out about Brush On Block:
We started using Brush On Block years ago when we were looking for an affordable, effective, cosmetically elegant and easy to use on-the-go sunscreen product.
Their top skin tip:
Don't forget the backs of your hands
! We see so many patients and have inquiries from many men and women who ask about aging they notice on their hands. You always want to remember that
any skin exposed to the sun should be protected - not just the face
!
Digital Content Creator, Blogger - Toronto, Ontario, Canada
How she found out about Brush On Block:
I've always had sensitive skin and struggled with acne all throughout my teen years, but earlier this year my skin reached a whole other level of issues when I developed severe dermatitis on my face. It was super painful and embarrassing.
My dermatologist recommended I strip down my skincare regimen and use only unfragranced, sensitive skin-friendly products. That's when I found Brush On Block!  
Her top skin tip:
Listen to your skin and give it what it wants. Be kind to your skin -- picking, rubbing, and scrubbing are all no-nos in my books. I also try my best to maintain a healthy, holistic lifestyle (diet, exercise, getting quality z's in, and making mental health a priority). It all shows in my skin.
Her favorite thing about Brush On Block: 
Other than the fact that Brush On Block doesn't irritate my super-sensitive skin, I love that the company is cruelty-free and vegan-friendly.
Hair salon owner - Seattle, WA
How she found out about Brush On Block:
Through working with many natural green beauty lines. I needed an easy way to protect my skin over my makeup!
Her top #skintip:
Press an oil gently into the skin in the morning and a heavier one at night. My faves are RMS, Vintners Daughter and Kjaer Weis.
Beauty blogger - Los Angeles
How she found out about Brush On Block:
Via Instagram!
Her top #skintip:
Never leave your home without SPF on! (Except at night) 
Hiker, Photographer - Colorado
How she found out about Brush On Block:
Via Instagram, free sample
Her top #skintip:
I keep Brush On Block in my hiking pack because it's so light and easy to use! I love not having to deal with greasy sunscreens anymore! Living in Colorado where it's always sunny, it's really important to me to protect my skin during my many outdoor adventures. 
Licensed Esthetician - Phoenix, AZ 
Her top #skintip:
Just because it's cold outside doesn't mean we can skip the sunscreen. Brush On Block is my favorite sunscreen to keep in my purse to reapply. It happens to be my kids' favorite too because it's quick and mess-free.
Home & Garden Blogger - Buffalo, NY
How she found out about Brush On Block:
I was looking for a natural sunblock for my mom after she saw something suspicious on her face. And knowing her, if the product was sticky or difficult to use….then she wouldn't use it at all. Brush On Block is easy peasy!
Her top #skintip:
 I have two tips. One: Use Brush On Block on your ears, they don't like to get burned! Ouch. Second tip is to stop using any chemical on your face. Moroccan argan oil is the way to go for glowing skin. And Brush On Block will keep that skin glowing at that 20 year high school reunion!
Also be sure to check out our posts with fellow Brush On Block users Travis Forrester Evans and Dr. Lauren Boudreaux!
For a chance to collaborate and be a part of Brush On Block's features, feel free to e-mail us or reach out in a direct message on any of our social media channels. Additionally, be sure to tag @brushonblock and hashtag #brushonblock on any Brush On Block-related content you share - we'd love to see it and connect with you!