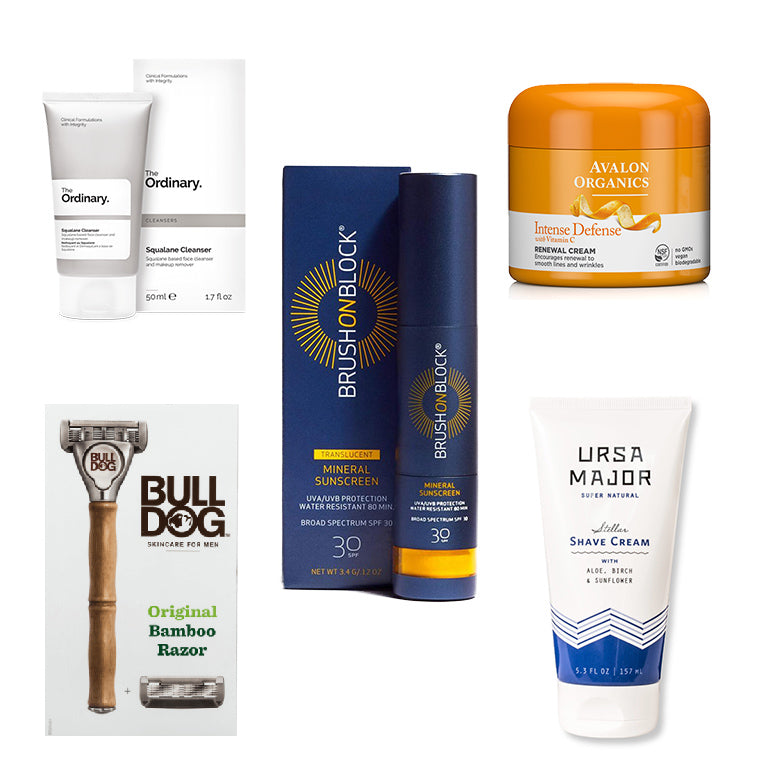 Father's Day Skincare Gift Guide
Pamper Dad this Father's Day with some skincare products to help keep him looking healthy and young. Skincare for men is so often marketed as 'easy,' 'uncomplicated,' 'simple,' and 'cheap,' attempting to appeal to men who just want to hurry up and be done. Unfortunately, this means forgoing the natural, high-quality ingredients that would make this routine a luxury rather than a chore. Here are some good products to help Dad get started:
Wash Your Face: Try the Squalane Facial Cleanser by The Ordinary – Washing your face in the morning, after exercise, and before bed helps keep the pores clean and rid the face of dead skin cells. 
Moisturize: Try the moisturizing creams by Avalon Organics – Washing your face is only the first step; lotion helps keep the skin soft and the wrinkles non-existent.
Shave Thoughtfully: Try the Stellar Shave Cream by Ursa Major with the Original Bamboo Razor by Bulldog – Wetting the hair before shaving, shaving in the direction of the hair growth, and moisturizing after can all help reduce razor burn and ingrown hairs.
Sunscreen Always: Try BRUSH ON BLOCK® - Sun can cause wrinkles, age spots, and skin cancer, all of which are preventable by covering up and putting sunscreen on before any time spent outdoors, be that gardening, dog walking, or exercise. He will appreciate that he can apply sunscreen without having to deal with goopy, sticky creams.
And of course, quality time goes a long way!