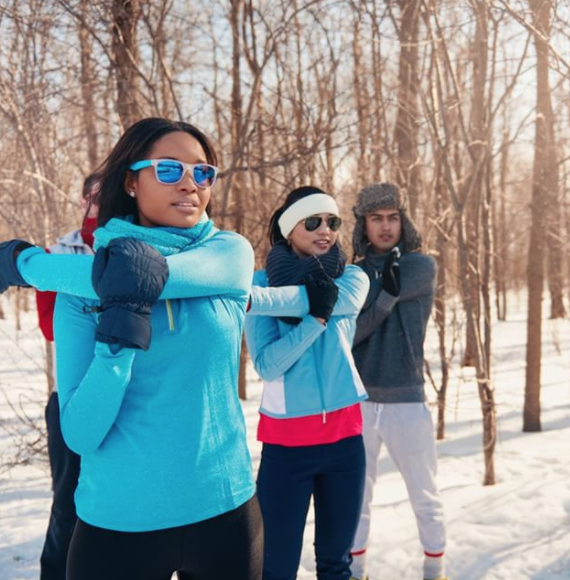 6 Wonderful Winter Beauty Tips
The cold weather brings about a welcome wardrobe change that includes sweaters, jeans, and boots. Your shorts and bathing suits get tucked away for the season, and you get to showcase your style with your clothing. However, the one thing that will stand out more than your clothing is your face. Your face always takes center stage  Winter is the perfect time to let your face shine by playing up the colors of the season and caring for winter skin. Here are 6 helpful tips for winter beauty. 
Exfoliate and hydrate. Use a gentle exfoliator to remove dry patches about twice a week. Even if your skin is oily, moisturize, moisturize, moisturize. The cold months can make your skin feel cracked and dry.  With a plethora of options out there, you can find just the right one for your skin type and budget.
Protect your skin. Don't assume the cold weather means you can skip the sunscreen. You need to be protected year-round from the sun's harmful rays. Use a mineral-based sunscreen like Brush On Block to protect your skin. You can keep the portable brush in your makeup bag for quick on-the-go applications. 
Reduce redness. The cold temperatures and harsh winter winds can wreak havoc on your face, leaving you with inflamed, red skin. Wear a scarf that covers your face when you will be outdoors for a prolonged time, and look for products with soothing ingredients to reduce inflammation. You may also want to invest in a concealer or foundation with green undertones that correct redness. 
Waterproof your makeup. Wintry wind and precipitation can cause makeup meltdowns. Fight off smears and smudges with waterproof mascara and eyeliner. 
Set your makeup. If you tend to find makeup smudges on your coat or scarf, be sure to set it with a translucent pressed powder before you take on the day. 
Add a pop of color. In the colder months, it's nice to play with darker tones on your face. Think about incorporating a plum lipstick, a smoky eyeliner, and a warm blush to wake up your complexion. 
You don't want your skin to look dull and dehydrated in the dead of winter. Get your glow back by taking good care of your skin, accentuating with the right colors, and drinking plenty of water. Remember, even if the sun isn't shining, you are still exposed to the rays that cause aging. Protect your skin year 'round with Brush On Block® SPF 30 powder mineral sunscreen. Put your best face forward and enjoy all the season has to offer.