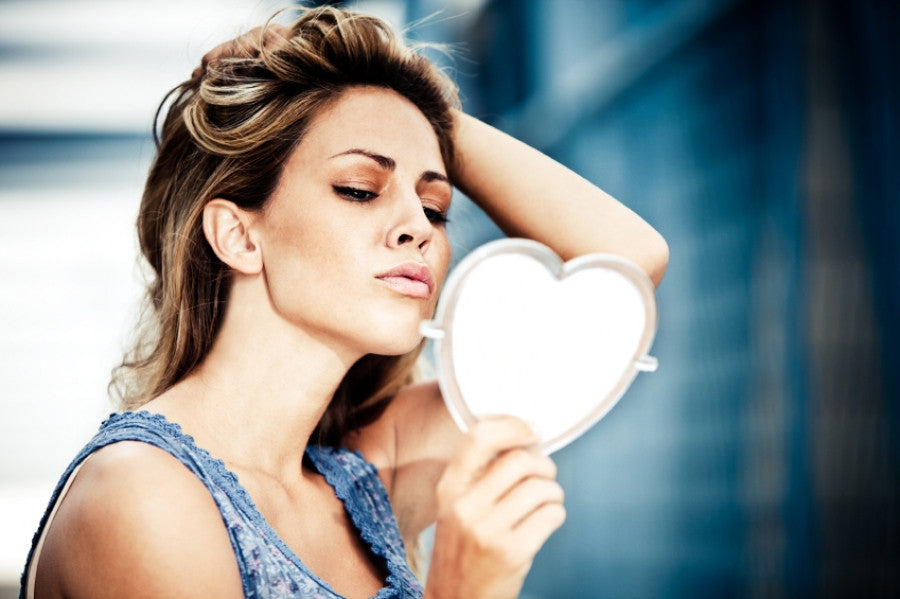 Does Your Skin Make You Look Older?
Whether we like to admit it or not, our skin is susceptible to aging just like our muscles and joints. As we get older, the skin naturally loses the essential fats that give it the smooth texture and firmness we love, leaving us with rough, wrinkled, and oftentimes flabby skin. Doctors often refer to this natural aging process as intrinsic aging.

While we can't stop intrinsic aging, we can certainly hold off aging skin by preventing the external causes, such as sun exposure and smoking. So below we've listed some of the biggest questions about the signs of aging skin, with some super easy tips for treatment and prevention.

How do I deal with dark spots?

These tiny little dark spots, known as hyperpigmentation, are most often caused by excessive sun exposure, and sometimes acne. Try treating dark spots with natural home remedies, such as lemon juice or aloe vera. When it comes to prevention, applying a sunscreen with an SPF of 15 or greater every 80 minutes is your best bet.

Applying sunscreen to your face can be tedious, but with Brush On Block® SPF 30 Mineral Sunscreen Powder, protecting your face from those skin-crinkling UV rays is a breeze. Featuring an easy-to-use brush applicator, Brush on Block even reaches all of those spots we miss the most in a few quick brush strokes. And it goes on translucent and dry, so you can apply it over makeup and keep your skin healthy and radiant for years to come.

Is there any way to restore elasticity?

Somewhat. Unfortunately, the loss of springiness in our skin is one of those signs of intrinsic aging. But if you're looking to delay the process a bit, be sure to use sunscreen every day, and try eating some foods that are rich in vitamins A, C, and E.

What about those dreaded wrinkles?

As mentioned above, the loss of fats in the skin cause the skin to thin out and draw away from the body, leading to those annoying wrinkles. And not to sound like a broken record, but too much time in the sun dries out the skin and causes wrinkles sooner than expected, so be sure to use sunscreen early and often when you're catching rays. For severe wrinkles, a dermatologist can prescribe some heavy-duty de-wrinkle cream.  

Whatever you do, don't do any facial exercises, as these only make wrinkles worse. Lastly, smoking is absolutely devastating to young-looking skin, so if you're serious about healthy skin, you ought to consider quitting.