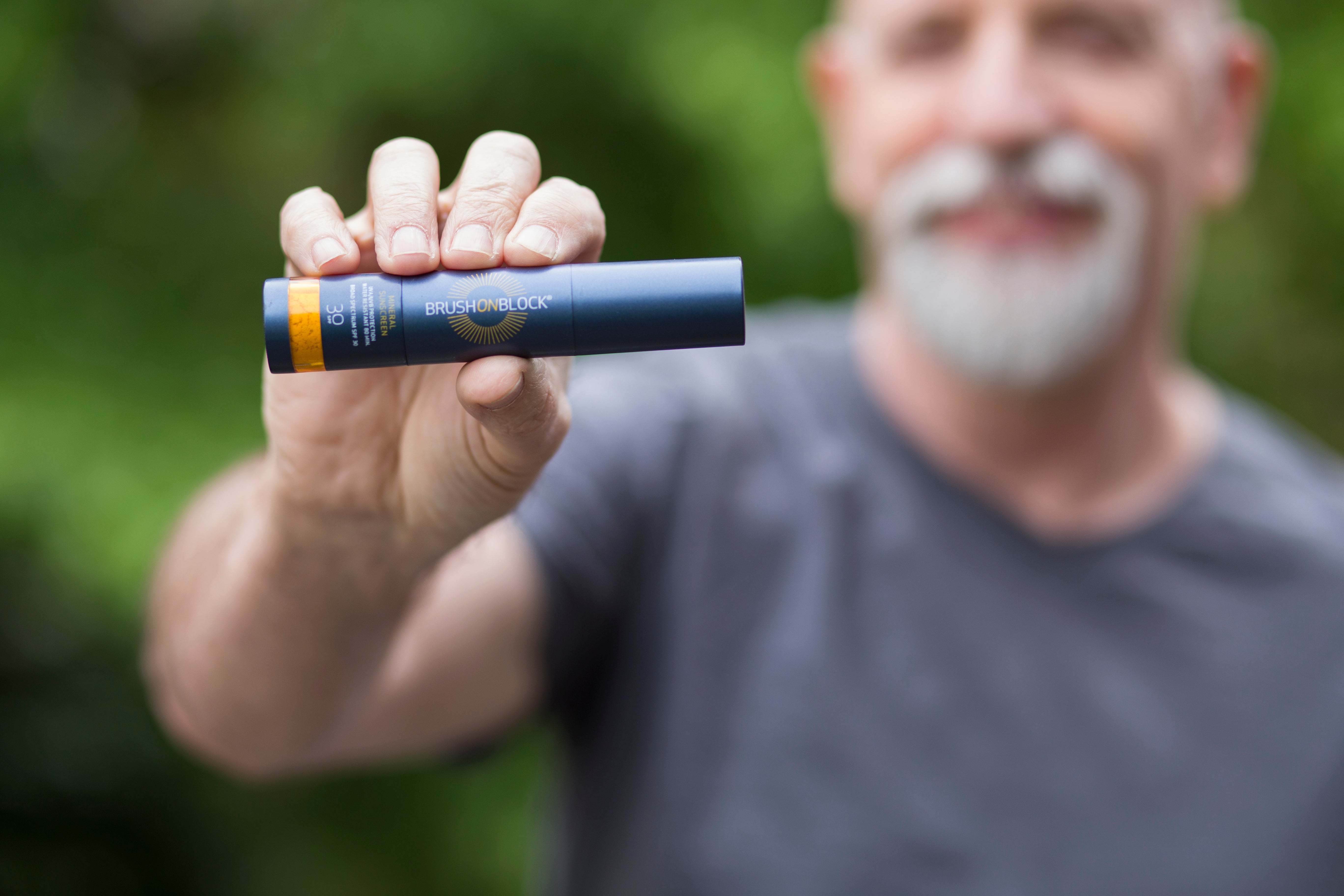 Men & Sun Care: Why You Should Encourage The Men In Your Life To Apply Sunscreen Daily
Did you know men over the age of 50 are twice as likely as women to die from melanoma, the most deadly form of skin cancer? (The Skin Cancer Foundation) In 2016 alone, approximately 6,750 men died of melanoma compared to 3,380 women. (The Skin Cancer Foundation) Why the huge gap? How are men approaching sun care differently than women? As The Skin Cancer Foundation once asked: is it a matter of men's biology or is it their behavior? Or both?
Behavior
Lifestyle Joshua Zeicher, assistant professor of dermatology at Mount Sinai Medical Center, points to an issue with incorporating sun care into men's daily lifestyle. "Men just aren't incorporating sun protection into their lives." (The Skin Cancer Foundation) Ellen Marmur, an associate clinical professor of dermatology, genetics, and genomic research at the Icahn School of Medicine at Mount Sinai echoes Zeicher's point. "The majority of men don't apply sunscreen at all. They're accumulating sunburns and suntans, which raise their risk of skin cancers many, many times." (Allure) This point that men do not apply sunscreen as much as women is not simply a suspicion— the evidence is in the numbers, too! The Skin Cancer Foundation noted "just 51 percent of men in the U.S. reported using sunscreen in the previous 12 months."
Knowledge Another factor in the spike in men's mortality from skin cancer may be a simple lack of knowledge on the subject. A skin cancer survey conducted by The Skin Cancer Foundation found that 70 percent of men did not know the warning signs of skin cancer.
Biology
Biologically, men may be less likely than women to survive skin cancer. A report from Nature, a scientific journal noted, "Differences in the expression of a particular gene could explain why men with skin cancer tend to have a lower survival rate than women." The Skin Cancer Foundation dived deep into the topic of biological factors to consider between men and women's experiences with melanoma, too. Research on factors such as disease progression and tumor biology all showed women to come out on top. A couple of statistics of note: 1. "Women demonstrated a 30 percent overall and melanoma-specific survival advantage." 2. "Female melanoma patients demonstrated not only a longer delay before relapse but a higher cure rate compared with males, and this was true across individual trials, prognostic parameters, and countries."
Takeaways
Ultimately, men are in part more prone to skin cancer due to their lack of safe sun protection practices and because of their genetic susceptibility to skin cancer mortality, this should be of particular concern. So, what can we do about it?
Educate They say knowledge is the best weapon, and that definitely rings true for skin cancer prevention too. Equip your loved ones with facts on all things skin cancer and sun care-related so they can navigate life with awareness. As previously mentioned, most men do not know the warning signs of skin cancer —why not show them? The Skin Cancer Foundation and American Academy of Dermatology are two excellent resources to pull from. 
Encourage daily sunscreen application Wearing sunscreen daily is an important factor in skin cancer prevention. In general, we find many men typically do not enjoy the act of applying traditional sunscreen. They're usually greasy, messy and sticky with a white cast that alters the natural appearance of skin. The distinct smell and texture can also make the experience of applying sunscreen unpleasant. Enter Brush On Block® SPF 30 Mineral Sunscreen. Our signature is natural, chemical-free mineral powder sunscreen that comes in a convenient self-dispensing brush that's perfect for applying on the go. Our Translucent shade gives an invisible shield of protection that won't tint or alter the skin's natural look. Brush On Block is also easy to apply on the scalp, part lines and thinning hair. Plus, it's sweat and water resistant for up to 80 minutes!
Do skin check-ins The simple act of being familiar with your skin —moles, freckles and all— is important. Conduct regular skin self-exams to detect any abnormal changes or signs of precancer and see a physician if you notice anything unusual.  Another best practice, as recommended by The Skin Cancer Foundation, is to schedule yearly skin exams with a physician.