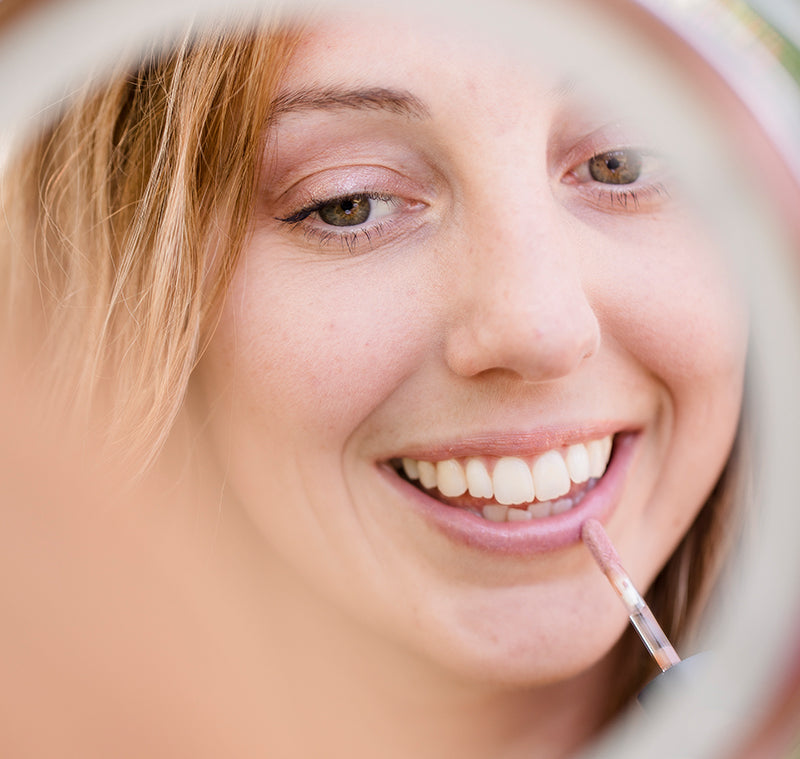 Tips to Help You Love Your Lips
We hope Valentine's Day means a little extra smooching is on your agenda, so here are three easy steps to having lips that are good enough to kiss!
1. Slough away winter dryness with a Lip Scrub or Scrubber
BRUSH ON BLOCK'S Sugar Lip Polish is ideal to exfoliate away the dry chapped lips of winter. Hydrating oils combine with the gentle exfoliating power of sugar to return lips to smooth, kissable condition. You can also use a manual exfoliation tool like our Pout Prep Tool or even your toothbrush (but be gentle!) to help remove dead skin.
2. Prep your lips overnight 
After your bedtime beauty regime, finish with a healthy coating of your favorite thick lip balm (we love Hurraw! Moon Balm--it is raw and vegan), or even a coating of plain old petroleum jelly.  When you wake, your lips should be smooth and soothed. 
3. Moisturize and Protect throughout the day
Now moisturize and protect your lips from UVA and UVB rays with BRUSH ON BLOCK® Protective Lip Oil SPF 32. Your lips have the thinnest and most delicate skin on your body, so they are exceptionally wrinkle-prone. Slow those visible signs of aging by keeping them protected from UV damage with gentle mineral sunscreen ingredients Zinc Oxide and Titanium Dioxide. Keep them hydrated with Argan, Sunflower Seed and Castor Seed Oils. This true nude shade can be worn on its own, or over your favorite lipstick.
Here's even better news. Almost everything you need for this lip-beautifying regimen is included in our Protect Your Pout set, available for a limited time.