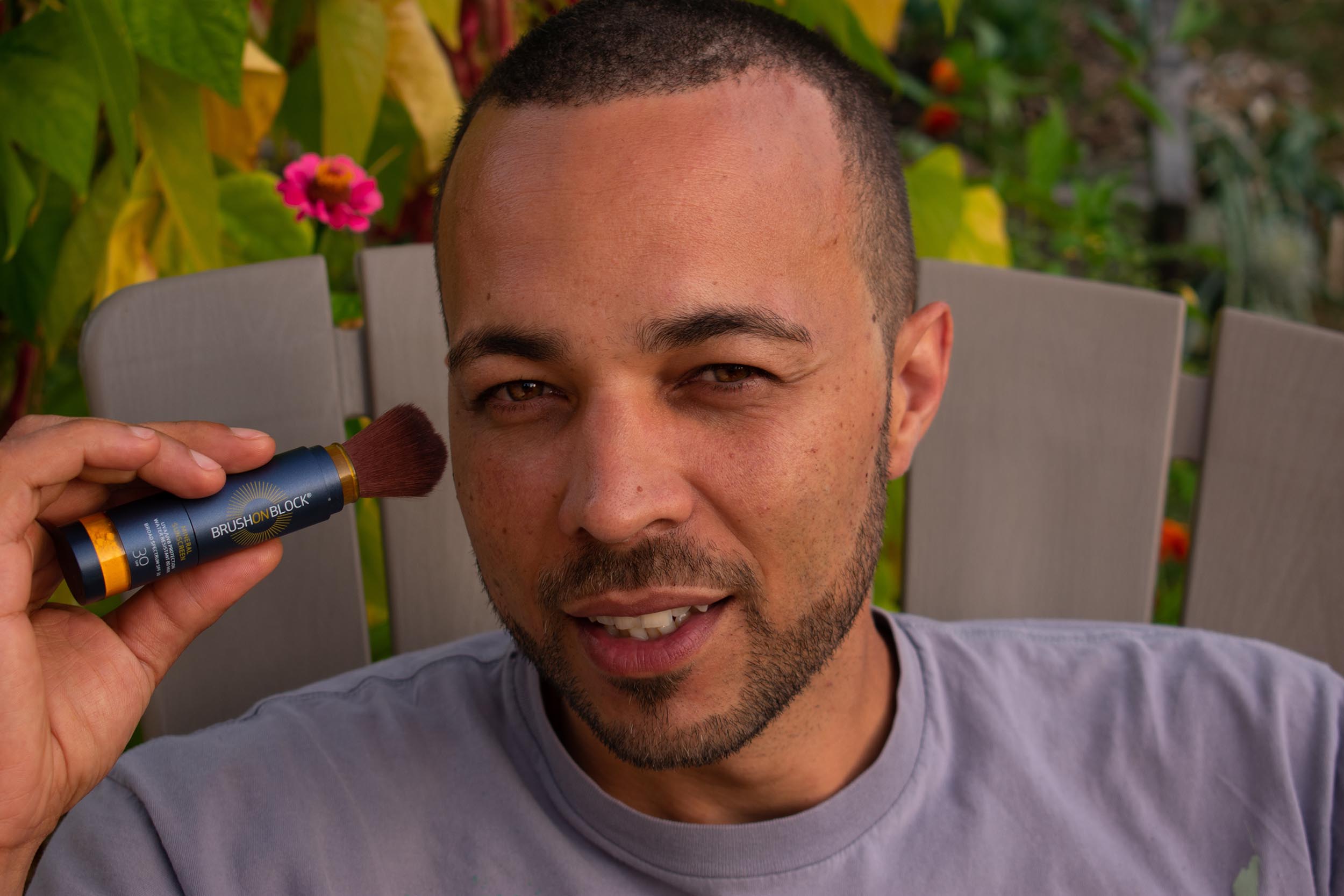 It's NOT Makeup (What We Want Men to Know About BOB)
Though powders are often though of as products for women, BRUSH ON BLOCK® is not makeup, nor is it gender specific. The handled-brush applicator may seem reminiscent of a makeup brush, but it's also similar to a shaving brush. Here is what we want men to know about Brush On Block.
Brush On Block is a sunscreen that comes in both Translucent and Touch of Tan shades to fit a variety of skin tones. Translucent works for nearly every skin tone, while Touch of Tan will give a slightly sun-warmed look to fair and medium skins. If you are in doubt, Translucent is always the best place to start.
Brush On Block is easy and quick to apply, does not leave a shiny residue, and is water resistant for 80 minutes. Because of the handled applicator, your hands stay clean as you put it on, so you're immediately ready for your next activity.
Brush On Block is good for sports because it doesn't create a goopy mess when mixed with water or sweat. You can exercise as long and as hard as you want without having to worry about what your sunscreen will do. It keeps hands slime-free for golf club handles, tennis rackets, dog leashes, and whatever else you might be holding.
The lightweight, refillable brush makes it easy to bring Brush On Block along on all your outdoor activities. It doesn't add extra weight to your backpack while you're hiking or camping and is easy to toss in a gym or sports bag. And best of all, when you run out, you can pop a new refill into the brush and continue on, still with significantly less weight than a tube of cream.