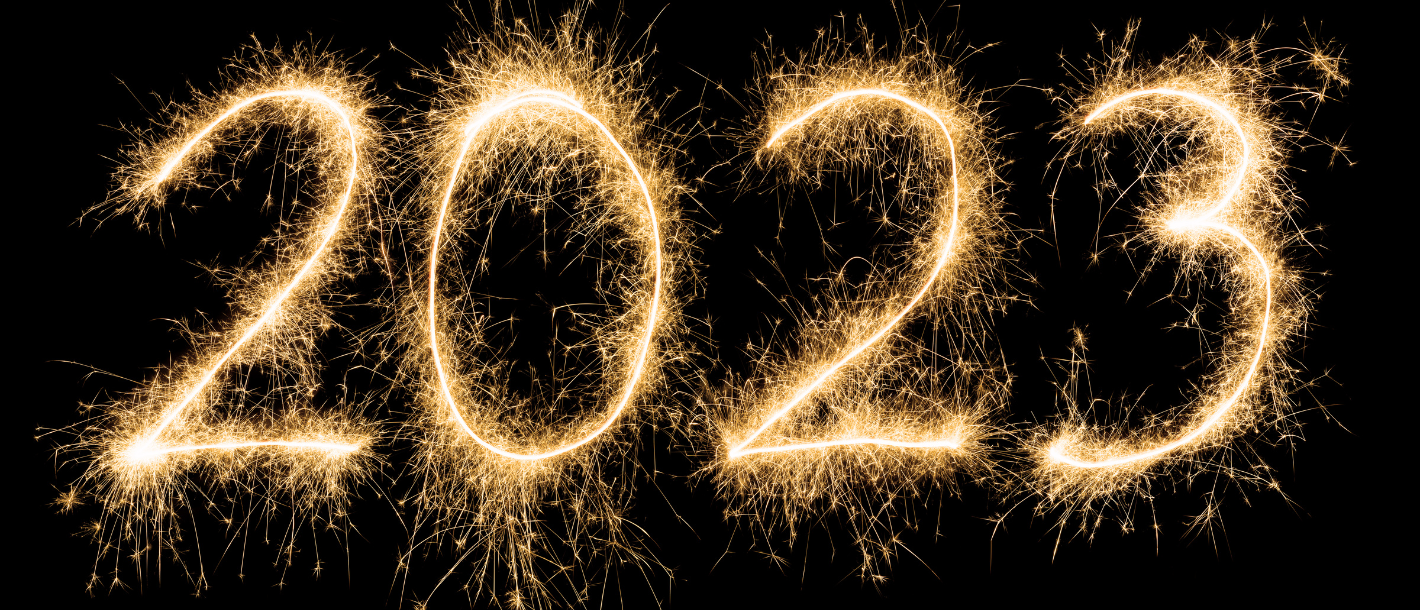 Happy 2023! Are you a resolution-maker, or have you given that up for a more realistic approach to doing better? As a company, Brush On Block may make the occasional resolution, but we know that resolutions have a pretty high failure rate. So we keep in mind a goal that works for us every year (day, month, decade, or whatever), and helps guide our decisions--to do the best that we can. We know that you don't take your sunscreen purchases lightly, so we want you to know that when you purchase Brush On Block, you are buying from a company that is striving to do the best possible for you, your family and the planet.
Brush On Block started with a goal to get all people to wear sunscreen every day. With that goal, we try to keep in mind things that make it easy to do, because the best sunscreen is the one you will wear. That is always our main mission, so we attempt to create the best products that are innovative and easy to use so that protecting your skin won't feel like a chore. And when it comes to doing the best we can, we are seeking constant improvement. What can we do better than we did before?
INGREDIENTS
Over the past several years, we have become more deliberate about the ingredients we use in our products. We go into new product planning with a wish-list of good-for-the-skin ingredients that we would like to incorporate if possible. But most importantly, we don't use any ingredients we would not want to use on our own skin, or that of our families. If customers are concerned about certain ingredients, we first try to learn as much as possible about the ingredient, to determine if the concerns are valid, or perhaps due to on-line chatter that isn't really founded in the science of ingredients. If we believe it is the best thing available at the time, we will use it, but if there is something better we could use instead, we will go in that direction. Or maybe it is the best thing available right now, but we know we will want to reformulate to remove it down the road as new possibilities come along. Keep in mind though, that changing a sunscreen's formula can take time, as many tests need to be run before it is market ready.
Our ingredient concerns go beyond the actual ingredients themselves though. We are concerned with sourcing, and choices that the supplier makes. We joined PETA in 2020 and are certified as both Vegan and compliant with the PETA Global Animal Testing Policy (which means no animal testing, also known as Cruelty Free). Our new BOB Kids Mineral Sun Balm SPF 40 uses zinc oxide from a company that has gone beyond just talking about reef-safety, to actually forming a Positive Reef Initiative that stays up to date on reef health and puts funds to restoring damaged reefs. When we need to use Palm Oil, we make certain that it comes from a source that is part of the RSPO, Roundtable on Sustainable Palm Oil. We have statements from our Mica providers, assuring us that the ingredient is ethically mined.
PACKAGING
Because sunscreen is regulated by the FDA as an over-the-counter drug, all of our products must carry a Drug Facts Panel. This is on the back side of most of our boxes, and you will also find one on the back of bottles of cold and headache medicines in your home. There are cases where we would like to not have a box for a product, but often the Drug Facts require us to do so, because we don't have enough space on the actual product to meet the requirements of the FDA. But all of our boxes are easy to recycle, and beyond the box, we are doing our best to eliminate as many single use plastics as possible. If we can't avoid plastics, we do our best to make it reusable or easily recyclable. An upcoming product will be housed in bio-plastic, made from sugarcane. When possible, we avoid plastic--Kids Balm is once again an example. We could have packaged it in plastic, but a tin is easier to recycle, and also more fun to reuse!
Our first effort to reduce single use plastics was long ago, when we made our brushes refillable. Unlike other brands that require you to purchase a new brush every time you run out of your sunscreen powder, Brush On Block has been refillable from the start. Refills not only save on the amount of plastics going into landfills, but also make your life easier, as you can subscribe to refills so that you never run out (and save a little money in the process)!
SHIPPING
You may have noticed that our orders now generally ship from Dallas, Texas instead of Portland, Oregon. This saves us both time and carbon footprint. Texas is centrally located, while Oregon is in the upper left-hand part of the map. Shipping from Texas reduces the distance that the average package needs to travel, and cuts down some on the time it takes for the package to reach you, making it a win-win.
When we can, we choose ingredients and components that can be sourced in the US, to further reduce our carbon footprint.
Whether you strive to just do a little better each day, or set resolutions for the New Year, we hope you will consider reminding yourself to wear an SPF 30 sunscreen every day. Your skin will thank you.