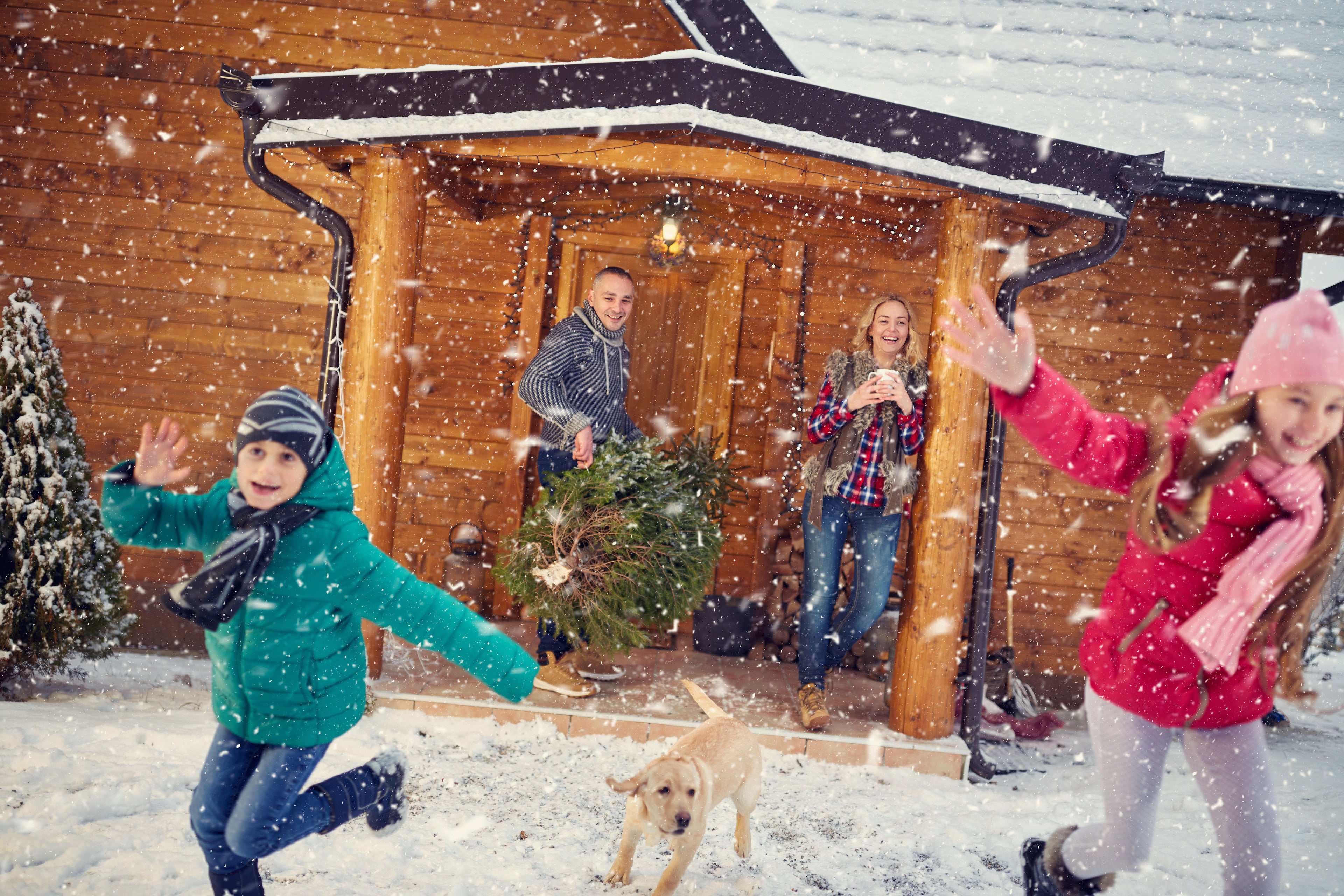 Family Activities to Keep Everyone Sane Over the Holidays
The holidays are meant to be fun, happy and relaxing, but with the kids home from school and college, plus out-of-town friends or family over, it can end up being stressful to manage and to keep everyone entertained. Here are a bunch of family activities to keep everyone sane over the holidays.
Make gingerbread houses: if you have plenty of time on your hands or like baking, you can make the gingerbread from scratch. If you're not gifted in the kitchen, just buy the pre-made boxes. You can browse the candy aisle and pick up some of your own decorations, such as Necco Wafers for roofing, candy canes, and gumdrops. Yellow candies can create string lights around the house, green candies can make a wreath for the door, and powdered sugar can be sprinkled over the whole thing for a light dusting of snow. You can also create cookie pathways to the house and make yard decorations.
Take a holiday lights tour in your neighborhood or around your city. You can create a scavenger hunt for things like lighted trees, penguins, Santas, North Pole signs, nativity scenes, and more.
Go through your things with your family and donate gently used toys and clothes to family shelters. Having your children choose a toy to donate can be a nice way to make someone else's Christmas. You can also donate your time by working in soup kitchens.
Have the family make and deliver cookies. Often there's an overabundance of sweet treats during the holidays so passing baked goods along to neighbors, grandparents, or dropping them at your local fire station can be a nice way to spread the cheer.
It's always fun to get new Christmas outfits, so have a fancy dress code for a dinner at home one night so everyone can have an extra chance to show them off. The best part is dinner doesn't even have to be fancy.
Light a fire in your fireplace and roast marshmallows or chestnuts. Having a fire is a nice way to have a cozy home over the holidays.
Go see a local production of The Nutcracker, whether that's the state or city Ballet Company or local elementary school productions. Both are magical in their own ways.
Go ice-skating or, if you have snow, build a snowman, make snow angels, or go snowshoeing. When outside, don't forget your BRUSH ON BLOCK® especially if there's snow on the ground. If you haven't got snow, find an indoor rink, whether that's at the mall or for hockey practice.
Head to the zoo to see their decorations. They usually have fairly extravagant and unique decorations and can be a fun activity for all ages.
Compete to see who can find the ugliest Christmas sweater and have a fashion show to show them off.
Write thank you cards for those who often go overlooked, for example, the mail carriers, housekeeper, or bus drivers.
Have a hot cocoa bar. You can mix flavored syrups in and everyone can pick his or her own toppings. While there is lots of cocoa around the holidays, it's fun to be extravagant once in a while.
Host a cookie decorating party. Make a bunch of simple sugar cookies and use holiday-themed cookie cutters. Whip up a bunch of icing, separate it into different bowls and then color some with red and green food coloring. Then load up on a bunch of different candies.
Play jeopardy for a holiday movie your family loves. A quick Google search should turn up a game board. Or have the family come up with a list of classic moments from the movie and each write your own bingo boards to play while you watch.
Clear off your coffee table or dining room table and set up a puzzle. The whole family can drop in and work on it whenever they want, so having a puzzle with more pieces will keep it going for longer. And when you're all working together, put on some Christmas music!