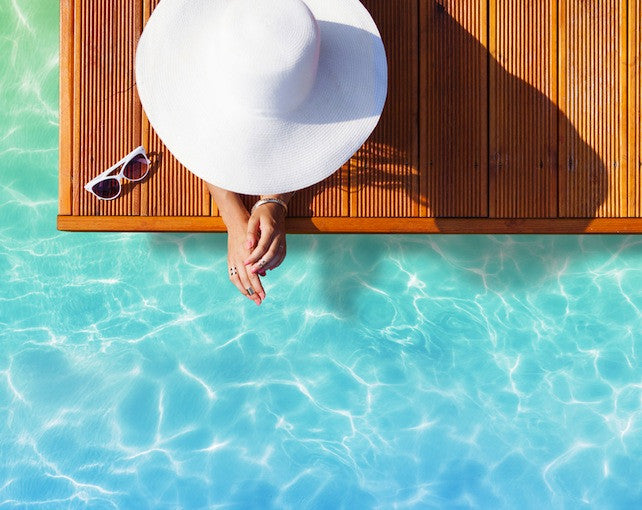 Summer Skin Care Awareness
Now is the time where the sun is coming out and starts to shine brighter. As you shed a few layers make sure you are conscious of the harsh UV rays that come with the hot sun. Sun damage can lead to early wrinkles, dry skin, marks, and even skin cancer. Skin cancer is one of the most common forms of cancer in the United States, so protecting your skin should be your number one priority this summer. Here are a few tips to look after your skin this season and leave it looking flawless.
Without the proper protection, your skin will burn. If your skin does happen to burn, make sure you are treating it properly. Keep your skin moisturized and hydrated. However, in order to avoid a burn all together, be smart while you are in the sun. It is okay to cover up and wear a hat in the shade.
Know your skin! This will allow you to plan ahead with your sunscreen use and duration in the sun. If you know how the sun impacts your skin then you can form a proper defense from its harsh rays. Sunscreen and shade are the best defenses from the harsh summer sun!
You might think you are OK for the day once you apply your sunscreen but you are wrong! Applying your sunscreen once is not enough for an entire day in the summer sun, make sure you are reapplying your sunscreen every few hours. When in doubt, re-apply and keep re-applying. You should also re-apply your sunscreen after swimming or getting wet.
In order to stay ahead of the summer sun you will want a sunscreen that is as prepared as you are.You should have a non-toxic, safe sunscreen that protects from both UVA and UVB rays. Your sunscreen should have an SPF of 30 or higher. We highly recommend our Brush On Block mineral sunscreen, it is non-toxic and safe. If you want more information or to purchase your own Brush On Block mineral sunscreen, visit our
website
!