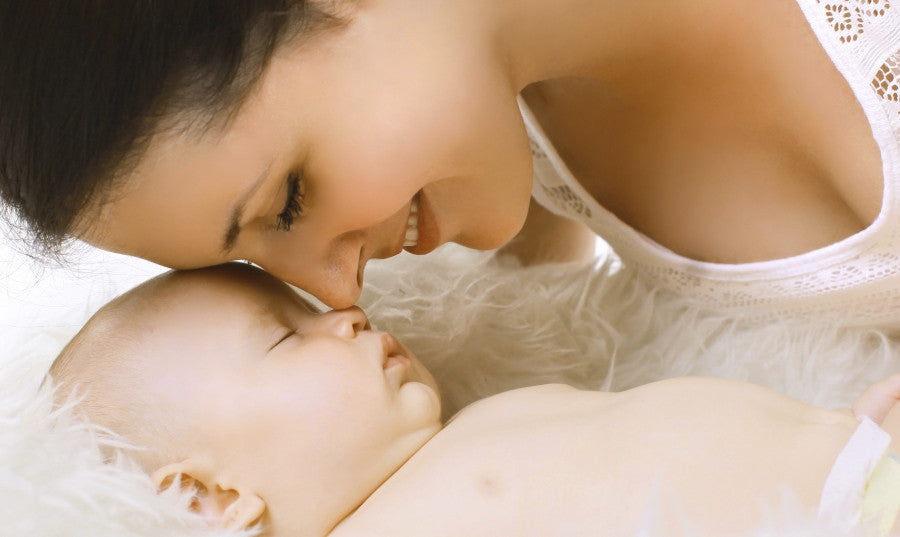 Bringing Home Baby: Everything You Need to Know About Your Baby's Delicate Skin
 Congratulations! If you're a new parent or a mommy-to-be, then you have probably spent the last several months researching everything from the car seats with the best safety ratings to the pros and cons of breastfeeding. But have you considered how to best take care of your baby's delicate, newborn skin? Here we've compiled a list of important things you need to know about how to care for baby's skin so they can be safe, happy and comfortable!
The chemicals, dyes and fragrances in detergents and some baby products can cause irritation, rashes, dry skin and chaffing. Make sure to read the list of ingredients in the products you purchase or receive. Experts suggest avoiding products that include talc; proplyene glycol; 1,4-dioxane; ethylated surfactants; mineral oil; triclosan and parabens.

Also, you have most likely received a ton of new clothes for your newborn as gifts. Be sure to wash these items (as well as bedding and blankets) in a fragrance and dye-free detergent before putting them on your baby to avoid skin irritation.

Don't bathe your baby too frequently. While it is understandable to want to keep your baby clean and upkeep that amazing baby lotion smell, bathing a newborn too often can remove natural oils that are critical for protecting a baby's skin. Experts suggest bathing your child no more than three times a week for the first six months. On non-bath days, simply wipe baby down with a damp cloth or baby wipe.

The most common skin issues that arise in newborns are diaper rash and eczema. To prevent eczema, try limiting bath time to once a week, limiting the use of baby shampoos, washes and lotions and making sure your baby only wears soft clothes. Diaper rash is most commonly caused by not making sure you baby's bottom is dry after a bath or after cleaning up a dirty diaper before putting on a new one. Bacteria or a yeast infection can result from this moisture, so make sure that little baby bum gets completely dry!

Infants should not be outside in the sun until they are at least six months old. Experts do not encourage the use of sunblock on baby skin until six months, as they are extremely susceptible to the sun's damaging effects. Once your baby hits the six month mark, protect them gently with Brush On Block® Broad Spectrum SPF 30 mineral sunscreen. Containing no chemical sunscreens, this gentle, brush on product is ideal for babies and young children.