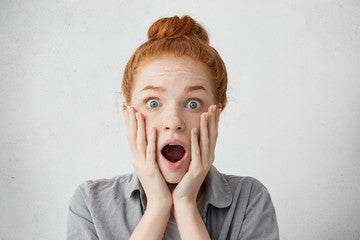 What's Lurking In Your Liquid Face Products?
When it comes to protecting your skin and keeping it clean and fresh, there is no better option than mineral powder sunscreen. Brush On Block is a mineral powder sunscreen that is great for all skin types because it goes on translucent and sits lightly on the skin. The mineral powder will actually absorb excess oil on the skin, making the skin less likely to break out. With Brush On Block, you will not need liquid foundation or additional sun protection. 
Liquid foundation comes in light, medium, and heavy formulations to cover skin imperfections. The oil, cream, and water-based formulas can seep into pores and can irritate sensitive and acne-prone skin. It can also settle into fine lines and wrinkles, making them appear deeper than they really are. Additionally, liquid foundation requires you to match the right color to your skin tone. This can be tricky. When you do not have a good match, your makeup can look cakey and artificial. With added-in sunscreen protection and all the chemical ingredients in liquid foundation, do you really know what you're putting on your skin?
Since Brush On Block can be applied under or over makeup, you can apply it anytime during the day. Brush On Block is paraben-, PABA-, and phthalate-free and is made with no chemical sunscreen ingredients. The botanicals and antioxidants in Brush on Block soothe and replenish your skin, while titanium dioxide and zinc oxide protect it from the sun's harmful rays. Best of all, it is easy to reapply! Say goodbye to your old foundation and greasy sunscreen and say hello to Brush On Block.