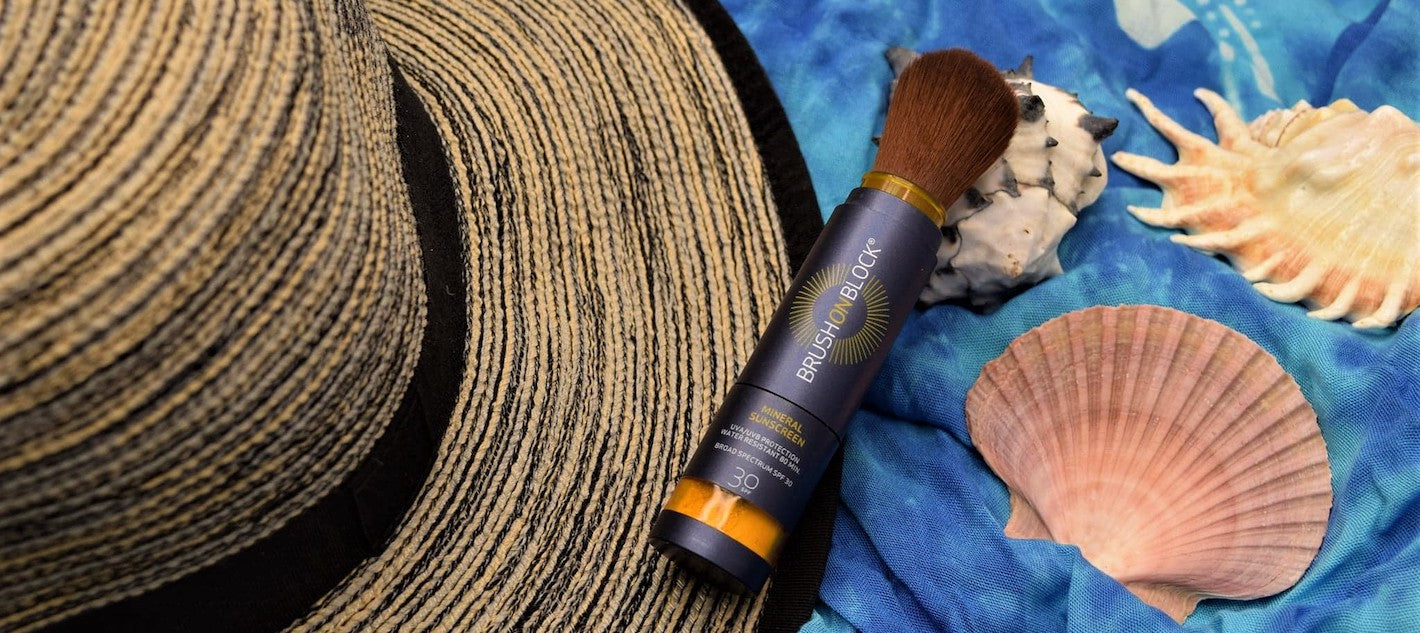 Why you should care about Skin Cancer Awareness Month
Editor's Note: Hadley King, MD is a board-certified dermatologist who specializes in medical and cosmetic dermatology. She is also a Clinical Instructor of Dermatology at the Weill Medical College of Cornell University. Dr. King is a highly sought after dermatologist in New York City and has won numerous awards. May is Skin Cancer Awareness, and Dr. King reminds us why we need to wear your sunscreen!
Importance of SPF in helping to prevent skin cancer
Sunscreen reduces your overall UV exposure and lowers your risk of skin cancer and sun damage. Regular daily use of SPF 15 (30 is even better) sunscreen can reduce your risk of developing squamous cell carcinoma by about 40%, and lower your melanoma risk by 50%. It also helps prevent premature skin aging caused by the sun, including wrinkles, sagging and age spots. About 90% of nonmelanoma skin cancers are associated with exposure to UV radiation from the sun. The vast majority of melanomas are also caused by the sun. In fact, one UK study found that about 86 percent of melanomas can be attributed to exposure to UV radiation from the sun.
On average, a person's risk for melanoma doubles if they have had more than five sunburns, but just one blistering sunburn in childhood or adolescence more than doubles a person's chances of developing melanoma later in life. UV radiation is a proven human carcinogen.
Safe sunscreen ingredients (GRASE according to FDA)
Titanium dioxide and zinc oxide are two sunscreen ingredients that the FDA deems "generally recognized as safe and effective." These ingredients are not absorbed into the body. I recommend physical sunscreens because they block a wide range of UV wavelengths and they are photostable. And their are fewer concerns about their potential adverse effects both to the body and to the environment. And they have come a long way from their chalky, white, hard-to-spread predecessors. There are now many brands making physical sunscreens that are easy to apply and look great. Physical sunscreens are less likely to clog pores and irritate complexions, particularly for those with sensitive skin.
Some recent studies have shown that some chemical sunscreen ingredients may be potentially harmful-- particularly oxybenzone, octinoxate and homosalate-- because they mimic hormones.
Oxybenzone has been linked to allergies, hormone disruption (estrogenic activity) and cell damage.
Avobenzone, upon exposure to sunlight, may become reactive and cause free-radical damage to DNA when absorbed.
And some chemical sunscreen ingredients have also been shown to be bad for the environment:
Oxybenzone and octinoxate have been shown to have a negative impact on coral reefs. In 2018, Hawaii became the first state to prohibit the sale and distribution of any sunscreens containing these ingredients. These chemicals have been found to be highly toxic to juvenile corals and other marine life.
Why it is so important to reapply
Reapply every two hours of exposure and immediately after swimming or excessive sweating. Even when it's cloudy, up to 80% of the sun's UV radiation reaches the earth.
Reapplication is crucial because most people don't apply enough sunscreen in the first place, and of course after activities that remove the sunscreen, and if you are using ingredients that are not stable in sunlight.
Best advice she gives patients/clients
The single most important step you can take to protect your skin from aging is to commit to everyday sun protection and sun smart behavior.
SPF: Much of the sun damage that accumulates in our skin is the result of daily incidental sun exposure. Studies have been done in Australia that tracked the skin of people who used sunscreen everyday regardless of the weather or their daily activities and compared this to the skin of people who only used sunscreen on days that were particularly sunny and they felt they would be spending significant time outside. The skin of the people who used sunscreen everyday aged significantly better. (Annals of Internal Medicine. Sunscreen and Prevention of Skin Aging: A Randomized Trial. 4 June 2013. Hughes, MCB et al.) In this study they used microtopography to assess skin aging -- this is a study of the skin texture. Also, incidence of non-melanoma skin cancers like basal cell carcinoma and squamous cell carcinoma increases linearly with lifetime cumulative sun exposure.
How did she first start using Brush On Block
Based on Teona's recommendation! (Teona Ostrov is Brush On Block's amazing PR person.) And I've been a fan ever since. I love that it's all mineral and easy to apply and reapply -- portable and it goes on translucent so it won't affect your normal skin tone. No greasy texture or white residue to mess up clothing, purses and furniture. It can be worn over makeup without messing it up, and it's also great for the part line in the scalp. Its sweat and water resistant for up to 80 minutes, and broad spectrum SPF 30. And it's paraben, PABA and phthalate free. And I love that it's vegan and cruelty free.
Personal feelings about Skin Cancer Awareness Month
It takes only a brief glimpse outside on a beautiful spring or summer day to know how much work we have yet to do in increasing awareness of the importance of sun safety and the risks of sun exposure. Skin cancer is the most common cancer diagnosis, and it's the most preventable. Most skin cancer is caused from the sun's UV radiation.
Any good statistics (or bad) about Skin Cancer in the US
A recent study (July 2015 JAAD. Patterns of sunscreen use on the face and other exposed skin among US adults.) showed that just 14% of American men and 30% of American women regularly put sunscreen on their faces and other exposed skin before heading outside for more than an hour.
In the US, more than 9,500 people are diagnosed with skin cancer every day. More than two people die of the disease every hour.
More people are diagnosed with skin cancer each year in the US than all other cancers combined. At least one in five Americans will develop skin cancer by the age of 70.
The annual cost of treating skin cancers in the US is estimated at $8.1 billion: about $4.8 billion for non melanoma skin cancers and $3.3 billion for melanoma. Women age 49 and under are more likely to develop melanoma than any other cancer except breast and thyroid cancers.
Do darker skins need as much SPF?
Health experts advise everyone, regardless of skin color, to use sunscreen with an SPF of at least 30. Although dark-skinner people won't get sunburned as quickly, they will still burn and are still susceptible to sun-induced damage-- such as sun spots, wrinkles and skin cancer.
Does a tan protect you from skin cancer?
No. There is no such thing as a healthy tan. By damaging the DNA in skin cells, UV radiation produces mutations that can lead to skin cancer.
UVA, which penetrates the skin more deeply than UVB, plays a major role in photo-aging (sun-related skin aging and wrinkles) and contributes to and may initiate the development of skin cancers. UVA is also the dominant tanning ray and we know that tanning causes cumulative DNA damage over time. Tanning results from injury to the DNA in skin cells-- you can think of it as a defense mechanism, an imperfect attempt to mitigate further DNA damage. This is why there is no such thing as a healthy tan: tanning occurs when the DNA is already being damaged.
UVB is the main cause of sunburn and plays a key role in the development of skin cancer and a contributory role in tanning and photo-aging. Thus, both sunburn (primarily UVB) and a sun tan (primarily UVA) are sun damage because they are the result of UV radiation producing DNA mutations that can lead to skin cancer and photo-aging.
References for potentially harmful effects on the body:
Oxybenzone Alters Mammary Gland Morphology in Mice Exposed During Pregnancy and Lactation.LaPlante CD et al. J Endocr Soc. (2018)
The UV filter benzophenone 3, alters early follicular assembly in rat whole ovary cultures.
Santamaría CG, Abud JE, Porporato MM, Meyer N, Zenclussen AC, Kass L, Rodríguez HA.
Toxicol Lett. 2019 Mar 15;303:48-54. doi: 10.1016/j.toxlet.2018.12.016. Epub 2018 Dec 30.
PMID: 30599193
Transcript profiling in the testes and prostates of postnatal day 30 Sprague-Dawley rats exposed prenatally and lactationally to 2-hydroxy-4-methoxybenzophenone.
Nakamura N, Vijay V, Desai VG, Hansen DK, Han T, Chang CW, Chen YC, Harrouk W, McIntyre B, Foster PM, Fuscoe JC, Inselman AL.
Reprod Toxicol. 2018 Dec;82:111-123. doi: 10.1016/j.reprotox.2018.10.001. Epub 2018 Oct 11.
PMID: 30316929
Effects of exposure to six chemical ultraviolet filters commonly used in personal care products on motility of MCF-7 and MDA-MB-231 human breast cancer cells in vitro.
Alamer M, Darbre PD.
J Appl Toxicol. 2018 Feb;38(2):148-159. doi: 10.1002/jat.3525. Epub 2017 Oct 9.
PMID: 28990245
Late-life effects on rat reproductive system after developmental exposure to mixtures of endocrine disrupters.
Isling LK, Boberg J, Jacobsen PR, Mandrup KR, Axelstad M, Christiansen S, Vinggaard AM, Taxvig C, Kortenkamp A, Hass U.
Reproduction. 2014 Mar 2;147(4):465-76. doi: 10.1530/REP-13-0448. Print 2014.
PMID: 24287426
Increased oxidative modification of albumin when illuminated in vitro in the presence of a common sunscreen ingredient: protection by nitroxide radicals.
Damiani E, Carloni P, Biondi C, Greci L.
Free Radic Biol Med. 2000 Jan 15;28(2):193-201.
PMID: 11281286
References for harmful effects on marine life:
Toxicopathological Effects of the Sunscreen UV Filter, Oxybenzone (Benzophenone-3), on CoralPlanulae and Cultured Primary Cells and Its Environmental Contamination in Hawaii and the U.S. Virgin Islands.Downs CA et al. Arch Environ Contam Toxicol. (2016)
Can Sunscreens Harm Coral Reefs? Addressing Environmental Concerns and Offering Practical Recommendations.Zirwas MJ et al. Skinmed. (2018)
Effect of the UV-filter benzophenone-3 on intra-colonial social behaviors of the false clown anemonefish (Amphiprion ocellaris).
Chen TH, Hsieh CY, Ko FC, Cheng JO.
Sci Total Environ. 2018 Dec 10;644:16251629. doi:10.1016/j.scitotenv.2018.07.203. Epub 2018 Jul 23.
PMID: 30743875
Impact of inorganic UV filters contained in sunscreen products on tropical stony corals (Acropora spp.).
Corinaldesi C, Marcellini F, Nepote E, Damiani E, Danovaro R.
Sci Total Environ. 2018 Oct 1;637-638:1279-1285. doi: 10.1016/j.scitotenv.2018.05.108. Epub 2018 May 22.
PMID: 29801220