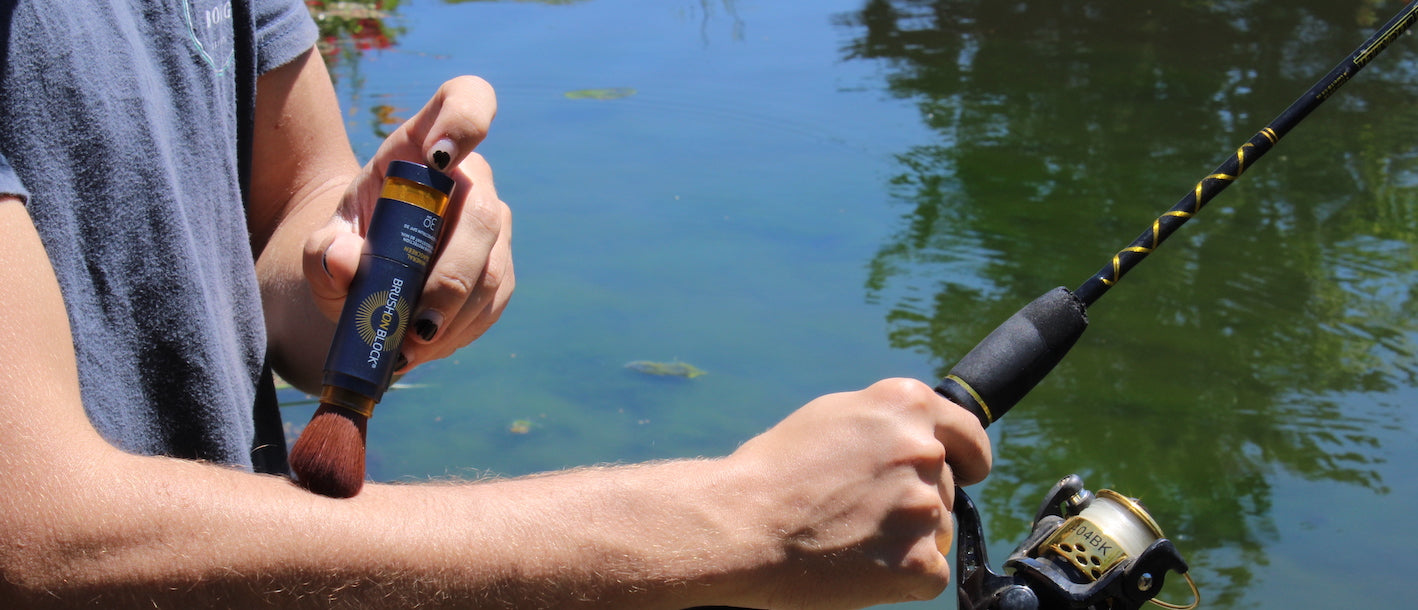 No Slip, No Drip - All Grip!
Many outdoor sports rely on having a good grip…whether a racquet, club, paddle or handlebars, how you hold your sports apparatus can be a critical piece of your performance. So isn't it unfortunate that applying a traditional lotion sunscreen can cause slippery hands that may lead to a racquet-toss worthy of John McEnroe?
Sports enthusiasts can breathe a sigh of relief, because Brush On Block Mineral Powder Sunscreen solves the slippery grip issue! Our mineral powder sunscreen comes in a self-dispensing brush that makes it easy to apply SPF 30 mineral protection to your face, neck, arms and hands. The powder won't make your hands slippery, and the brush does the spreading of the sunscreen for you--it's brilliant.
Tennis players, golfers, paddle-boarders, rafters, cyclists and fishermen all love Brush On Block for keeping their grip strong without slipping, but even sports that don't require a grip can benefit from Brush On Block. Backpackers and hikers love it because it is lightweight and there is no need to wipe your hands after applying. Boaters and swimmers love that it is water-resistant for 80 minutes. The outdoor activities that can benefit from the clean hands and non-greasy feel of Brush On Block are endless!
When you are enjoying outdoor sports, another problem is that as you sweat, lotion sunscreens can drip into the eyes, causing stinging and burning. Brush On Block is sweat and water-resistant for 80 minutes, meaning it will stay put for that long without dripping into the eyes. And if it does get into the eyes, there are no chemical sunscreen actives to cause a burning sensation.
All sunscreens should be reapplied every 2 hours, and Brush On Block is no exception. That time is shortened to 80 minutes with a very water-resistant sunscreen like Brush On Block. If your sunscreen does not tell you how long it is water resistant, you should assume that it is not. And ALWAYS reapply sunscreen (no matter what brand or form) if you towel-dry.