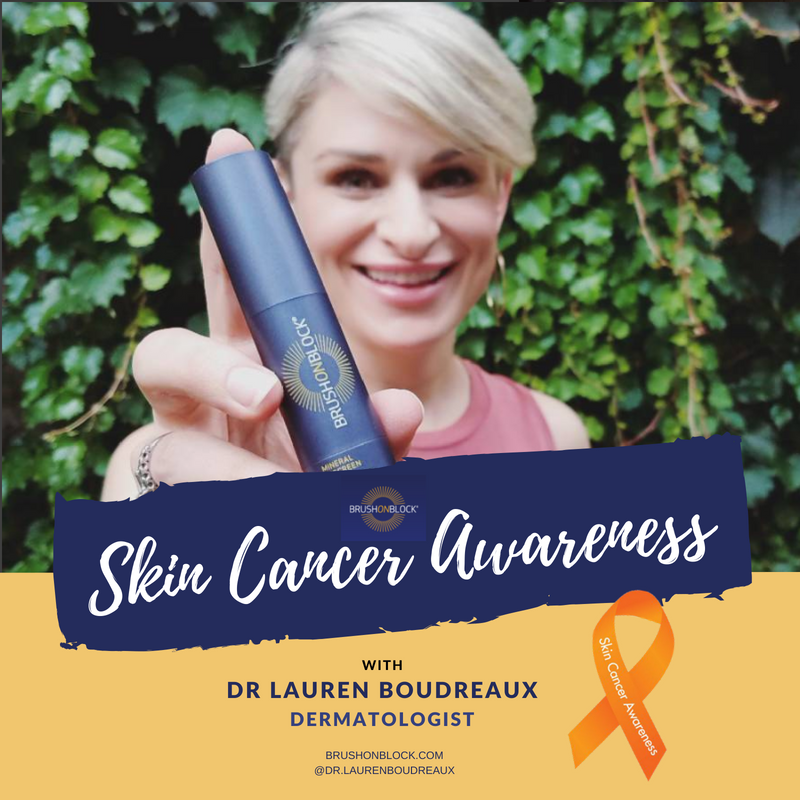 Dr. Lauren Boudreaux on Skin Cancer Awareness Month
It's Skin Cancer Awareness Month - what better a time to learn how to best protect your skin from the sun! We asked a few skin savvy dermatology buffs (who are also Brush On Block® SPF 30 Mineral Sunscreen users!) to share their Sun-Smart stories and tips. Here's what Dr Lauren Boudreaux, a dermatologist practicing in Portland, Oregon had to say! 
"As a dermatologist, I obviously deal with skin cancer everyday. We typically think of old patients that most people in their 20-30s never think they will be. I'm here to tell you, skin cancer happens to all ages and sun protection is vital for prevention. Let me share a few cases that may leave an impact.
 -The mother of three young children that dies at age 34 from metastatic melanoma. 
-A patient with basal cell carcinoma treated for years with "natural treatments," ultimately growing the cancer to cover nearly half of his back.
 -The 60 year old woman with squamous cell carcinoma near her eye requiring specialized surgery to remove the cancer that tracked down her tear ducts, eventually requiring removal of her entire eyeball.
These are real cases I've encountered throughout my career, the devastating reality of skin cancers. Get your skin checked by a board-certified dermatologist annually, and wear your sunscreen! There is no excuse, especially with fabulous products like Brush On Block that make reapplication a breeze!"
Have a sun care question you'd like to ask Dr. Lauren? Now is your chance! On Wednesday, May 30th at 4:30 PM PST / 7:30 PM EST, Brush On Block and dermatologist Dr. Lauren Boudreaux will be holding a Facebook Live session to answer all of your burning sun care questions. For more details on our Sun-Smart afternoon, visit our Facebook event page here.